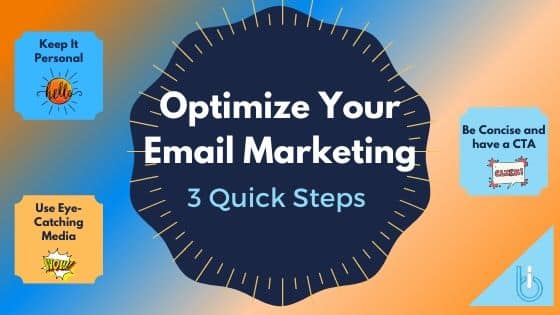 In a world of endless social media accounts, dozens of different apps, and optimized mobile website designs, email can sometimes seem "old school" in the digital age and forgotten as a useful marketing tool.
Email, however, is one of the most useful and impactful resources a business can utilize. Email allows business owners to reach out to clients to brag about promotions, introduce new products, and remind customers they are a relevant business and able to provide for their needs.
In order to combat "out of sight, out of mind" email can be the most useful digital marketing asset. Your clients and subscribers are getting alerts for their email on their phone and work PC, and constantly checking email subject lines and content for deals, products, and more.
With a direct, user-friendly, optimized approach, your emails will be something your subscribers look forward to just as much as they look forward to the messages they receive from their friends and family.
In order to maximize your impact with your email marketing approach, we've put together a few quick tips for how to enhance your content so your emails are always eye-catching to anyone on your subscriber list.
Why You Should Optimize Your Business Email Marketing
Remind Your Customers You're Around

With so many businesses, rewards programs, and subscriptions, "out of sight, out of mind" is as relevant as ever – take the time to nudge your subscribers' memories and remind them why they enjoy your products and services
Easy Way to Offer Sales, Promotions, and Discounts

Research shows people are more likely, and even eager, to sign up for an email subscription with a business if they believe it will result in discounts – optimize this expectation by providing simple discounts every once and while to give your consumers a worthwhile and thankful gift
Alert Customers to New Products and Services

When your business gets a new product or offers a new service, let your email subscribers and past customers know — it will entice them to check out your website and all of your other available purchases
Build Excitement for New Changes

Clients and customers like the excitement of knowing something new is coming – keep your subscribers entertained by teasing new changes before they launch so they feel "in the know" and are ready when the day of the reveal comes
Most Importantly - Keep Clients Updated and Informed

The primary great advantage of email marketing is always letting your customers know what you're doing — from community involvement to new projects, you can keep them in the loop and build a relationship that fosters trust and investment in your business' growth
Optimizing Your Email Marketing Strategy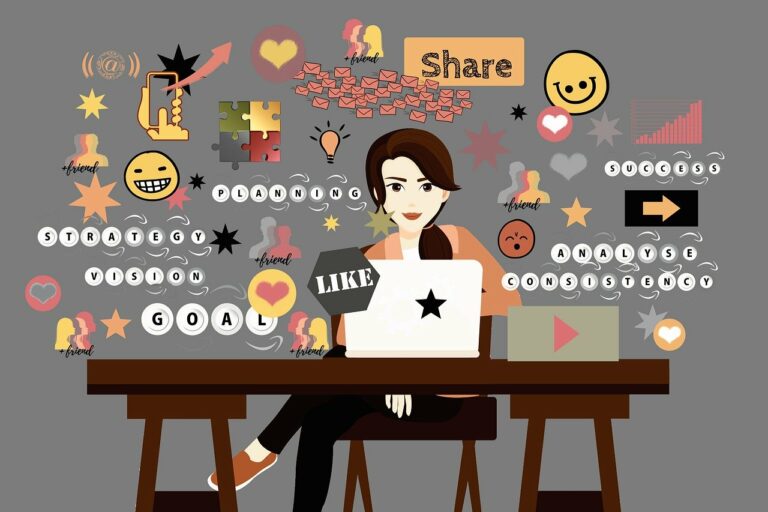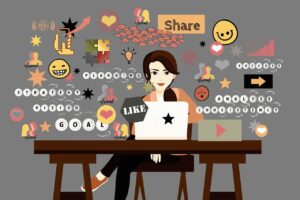 Your email marketing platform should allow for an option to include the first name of your subscribers in the subject line or the intro of your email. This small personal touch makes your subscribers feel like you're really talking to them, instead of receiving a message from an automated system.
Also include personal touches in your email — highlight something about your community, a fan on social media, or something else that connects you with your clients and readers. Personability makes subscribers feel connected to the humanity of your business, instead of feeling like they're interacting with a corporation. This human touch builds a sense of personality and a relationship they will want to maintain.
Step 2: Use Multimedia to Catch the Eye of Your Readers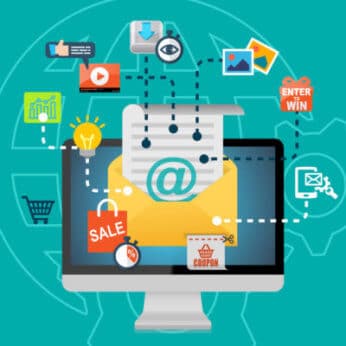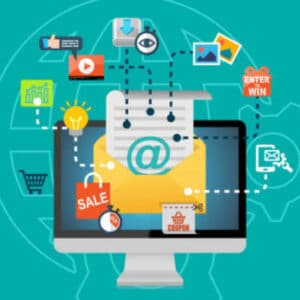 Don't just include text in your emails — even when properly formatted, a wall of text will intimidate your readers and they will be put off from checking out your messages.
Instead, use small sized but good quality photographs, and throw in a short video clip now and again. The images can be of the products, past work you've completed, an infographic, an employee photo, a fan you've gotten permission to repost from, or anything entirely.
The point of utilizing media is to catch your reader's attention and immediately draw them in. Mixed media is more likely to draw in your readers attention and give them something to be excited about. Images and videos can also prompt them to action even before they read your content.
Do not go overboard with your media, however. Too many photographs or a large video can be slow to load, so readers may click out of your message if it does not load in time. Check out how your media in the email will be displayed on a phone, too, because a lot of users check their email on their phone and your fantastic photographs won't mean anything if they get distorted on a phone screen.
Step 3: Be Brief and Include a Call-to-Action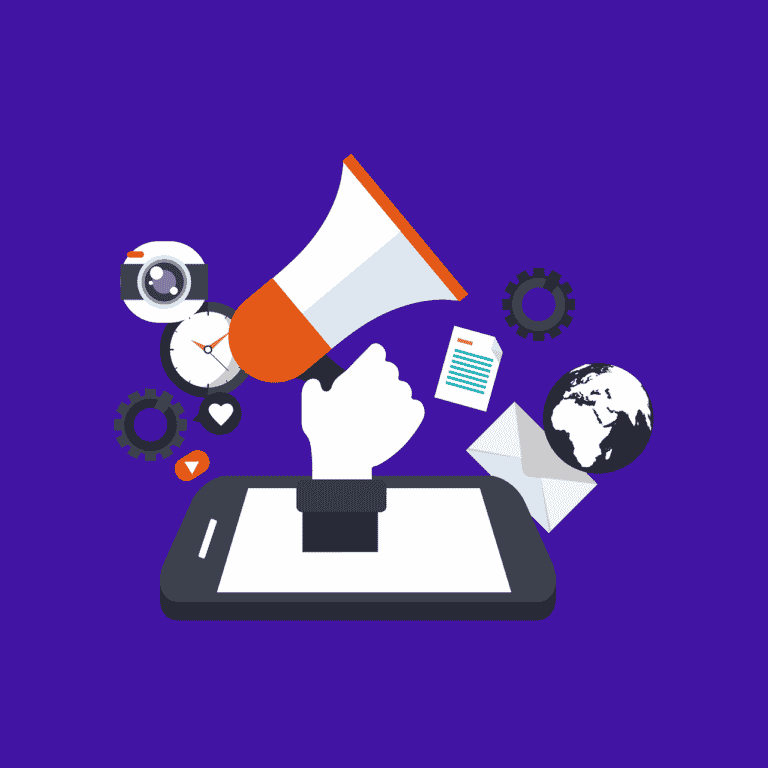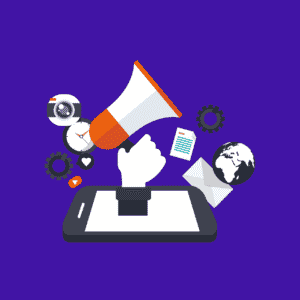 No matter how much news you have for your subscribers, don't go on too long in your emails. Readers will be put off by a longer message and you won't hold their attention.
Be brief, be concise, and be excited about the main points you are trying to convey. Also include a call to action within your email, both near the beginning and the end of your message. This can be something simple, like a link to view the new products or to read more about a blog post. If your new products are really popular, use a direct "buy now" button to get them right on your sales page.
Mixing up your main points with simple links directed to your website will help your readers go to exactly what you are promoting. And when you have a lot of information to publish, send a few more emails that week.
Never overload your customers, plan out a schedule for your information so the emails are consistent but not overpowering. One email a week is a good starting point, and something your readers will be able to rely on. If you struggle with creating content, reach out to our team, and let us know how we can help with your email marketing strategy — content is key, and we will help you analyze your brand or write new content for you to take the hassle off your hands.
Email marketing is simple and effective, and should be used more often by small businesses, especially in local areas with a tight community.
Research has found that weekly updates are the best schedules to keep to — just enough to stay present but you will not offset your subscribers by constantly spamming their inbox. This can be flexible though! New products or big announcements can warrant a second email a week, and if you fall behind, don't worry, you can return with exciting news.
The best approach is always to find what works best for you and your business practice. Keep ahead, keep them updated, and keep in touch to create a relationship with your customers that will remind them of you next time they go to make a new purchase.
Have any questions or recommendations of your own? Let us know in the comments! Connect with us on social media to stay in touch with all of our new content, advice, and more.
Want to develop some more marketing skills? We have great advice for local businesses to optimize their Google My Business profile, and can help you spruce up your website for optimal user-friendliness with simple tweaks and adjustments.
Want updates when we release new content? Subscribe to our email list and we will let you know what other resources we have for your business.