MOBILE APPS AND WEB DESIGN SPECIALISTS
Custom Software Development Service Company in Baltimore, MD
Design, code, and test your latest software development with our trusted tech team at Bimeo Digital. We will debug, troubleshoot, and launch everything from new mobile apps to the latest web design build.
Web Design and Mobile App Development
Fast-to-Market Software Development Services in Baltimore
In today's fast-paced world, having a mobile app or a well-designed website is crucial for any business to stay competitive. You want to stand apart, be unique, meet customers where they are, provide the latest customer service connections, and stay competitive without being too complex.
Finding the right software development company to partner with is crucial to getting the exact solution you need for your company. You want to share a vision, know your team has the experience necessary, and combine creativity with productivity.
Bimeo Digital Solutions is ready to meet with you to learn more about your needs and devise a product solution plan for your next software development project.
Why Our Software Development Agency in Baltimore
Knowledge
Hands-On Experience
Communication
Time Management
Proven-Solutions
Problem-Solving
Quality Assurance
Customer Satisfaction
Ethics and Good Practices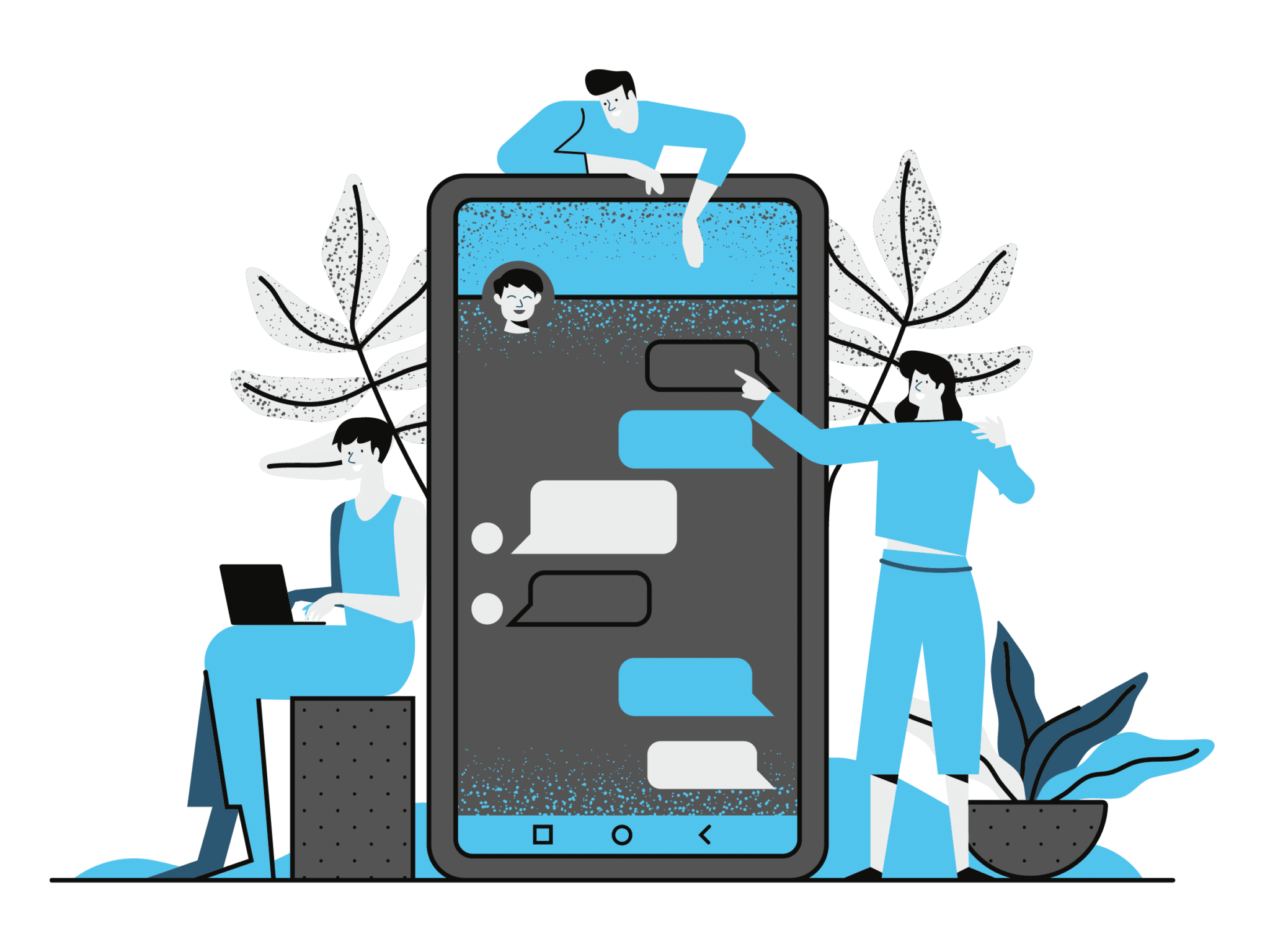 Request a Quote Today on Your Next Software Development Project
Discover the benefits of partnering with a professional software development agency in Baltimore.
Breaking Down Software Development in Baltimore: Web Design and Mobile Apps
Software development looks like many different things – in truth, software development is any application of coding, testing, debugging, and implementing software solutions for businesses. This can be analyzing and collecting data, building digital interfaces, or even helping with standard digital projects.
At Bimeo Digital Solutions, our main focus of software development is Mobile Apps and Web Design (though we're happy to consult on any project and offer our expertise and proposed solution).
We implement trusted software development techniques like design, coding, debugging, testing, launching, and revisiting for branding updates to keep our digital interfaces fresh, optimized, and delivering constant results.
By partnering with Bimeo Digital for your next software development project in Baltimore, you're working with a creative team that hones in on logistics and data to create the perfect interface for your employees, clients, or both.
Industries We Work With on Software Development Projects
Home Improvement / Contactors / Service Industries
Roofers, water companies, pest control, welders, and more are our bread and butter. We've been designing mobile applications, website home pages, and more software development projects for business owners in the contracting sector for years now.
Take advantage of software applications, customized for your business, that streamlines employee timesheets, overall business finances, customer interactions, client-to-business communication, and more.
Chiropractors, neurologists, general pain-relief management, and more: our team is no stranger to optimizing software development projects in Baltimore to fit the needs of healthcare businesses.
Our experience with programming language, site design, and mobile applications allows us to design employee and client portals, code various programs for scheduling and more, and provide a hands-on approach to streamlining client access, all optimized for healthcare privacy and branded for positive wellness messages.
Looking to spruce up your educational services technology? An outdated educational website, mobile app, or even basic in-house software can have detrimental effects on productivity and time management.
Improve your education technology with software development in Baltimore from Bimeo Digital Solutions. We can improve website design, in-house software, mobile apps, and more.
First impressions are everything, and an outdated software or website design can tank a law firm's impression with high-quality clients. Avoid these mistakes by investing in your company by partnering with our software development agency in Baltimore.
View our case study on how our software development and SEO has led to major ranking improvements for local law firms.
Stay in the race with competitors by investing in the best software development mobile applications on market today. A loyalty program and ordering mobile app are the perfect ways to keep customers returning again and again and streamline new menu updates, events, and more.
Talk to us to discover how a mobile app optimized for android and apple can improve customer retention and lead to massive company growth, even for small companies.
Frequently Asked Questions