Get to the top of the map pack
Local SEO Company in Baltimore
Bimeo Digital Solutions has all the tools needed to improve your Local SEO Rankings. We provide continual Local SEO updates and coverage so you rank above the competition when it matters the most. We are a top-rated local SEO agency in Baltimore – Send us your website for a free audit today. 
local SEO consultants in Baltimore - helping more people find you
Local SEO Experts in Baltimore

If you're a local business owner, it is not enough to focus solely on organic SEO strategies. To be a competitor in your county, you need to have a focused, researched, data-driven Local SEO plan for your company. This  is where Bimeo Digital Solutions can help — we look to improve your local reputation online so you get referrals, reviews, increased business, more calls, and higher rankings on mobile searches. 
Submit your website and complete our contact form for a personal audit from our Local SEO Agency in Baltimore to receive feedback on where we can help you the most — no obligation required to set-up a consulting phone call. 
Local SEO From Bimeo Digital Covers:
Focus on physical location(s)
All local service area(s)
Phone numbers for each service area
Google My Business listing management
Local listing management
Local citations and NAP monitoring 
Location-specific keywords
Review responses 
Review requests 
Reputable backlinks and local networking
User experience improvements
Mobile site design
Location-focused content
Area-specific landing pages
Map pack rankings 
of people learn more about a local company online than anywhere else
of location-based mobile searches result in an offline purchase
"Today it's not about 'get the traffic' — it's about 'get the targeted and relevant traffic." – Adam Audette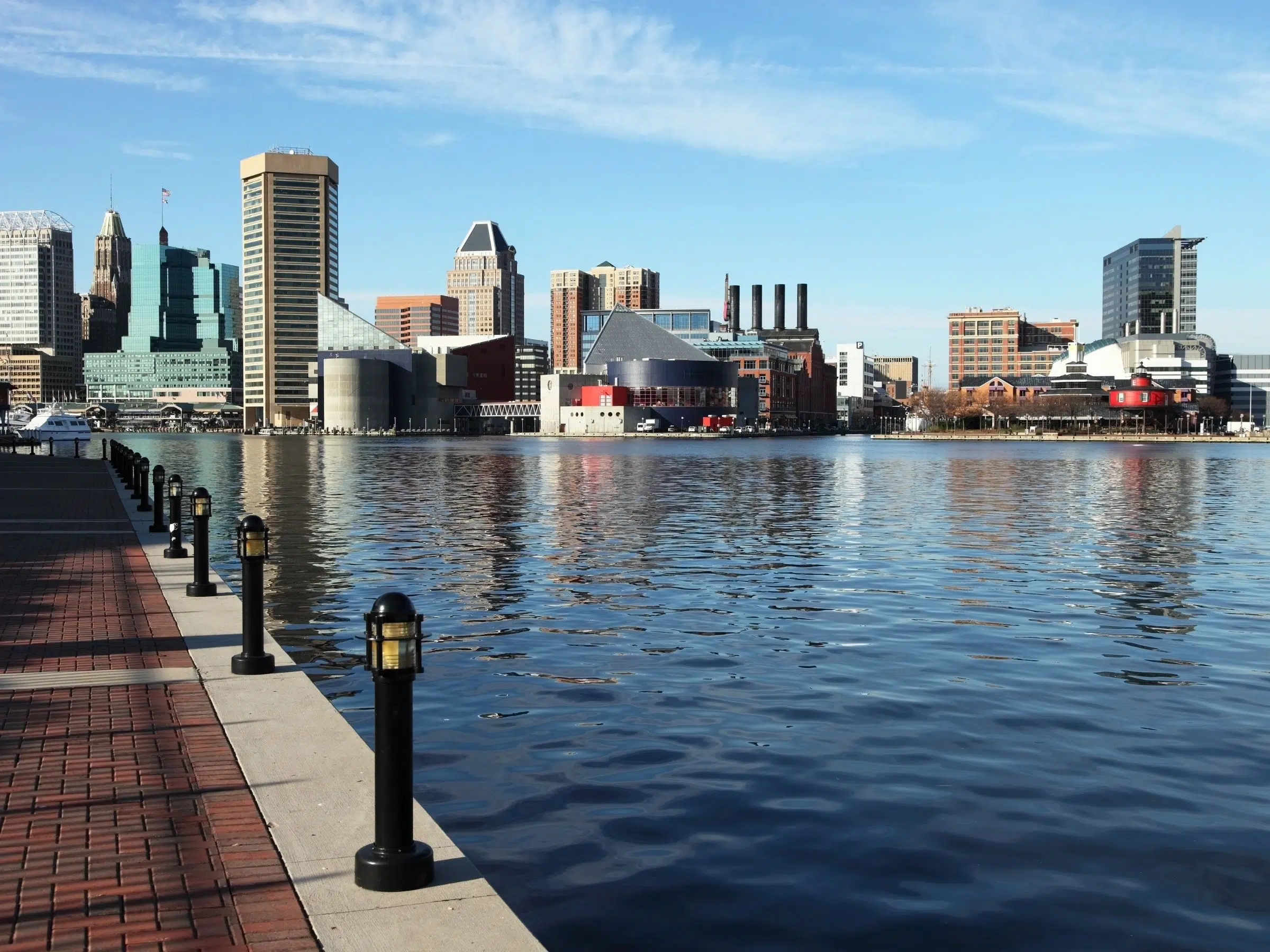 Get Noticed with Local SEO Services in Baltimore
Start the work today to see Local SEO results for your business. Our Local SEO Company in Baltimore can help drive revenue and grow your client base with simple solutions. Talk to us to find out more -- no obligation required.
Local SEO affects search results on Google, and other search sites, that show results specific to a location or requested area. These are often physical locations or service-based businesses that do work in one limited or specified area. Local SEO helps tell Google and other search sites that YOUR business is local, highly-rated, and full of solutions to users' inquiries.
Local SEO searches look like:
Restaurants near me
Plumbers in 21224
Emergency roofer in Baltimore
Shoe shop near VA
Best therapist in Anne Arundel county
Tips from our Baltimore Local SEO Agency
How Local SEO Improves Your Business
So what's the importance of ranking high in local searches?
When your local SEO is optimized, your business appears in the Google "map pack." This is a designated list about the regular organic searches that shows your Google My Business profile, listing your address, phone number, reviews, and website. Being in this map pack is critical because it makes you one of the first 5 search results. 
Local SEO is especially critical for all mobile searches, as users search for businesses directly from the maps app on Google and Apple devices. If your local SEO is not optimized, your business will appear lower in the list. It's critical to partner with a local SEO company that can display your business as a trusted local business, displaying how you are a convenient and easily accessible location. This leads to more visits, more sales, more calls, more reviews, more business. 
Local SEO is perfect for: 
Small businesses
Local freelancers
Contractors
Family businesses
Area-specific venues
Tourist destinations
Restaurants and cafes
+More
Our Baltimore Local SEO company uses tailored strategies to improve your appearance in local results. SEO alone just focuses on rankings, while local SEO takes into consideration the location of your audience and how to reach them. Local SEO can drive better quality leads and higher conversions for local businesses by targeting specific local audiences, optimizing online listings and content, managing reviews and testimonials, and providing a positive user experience.
Implementing local SEO strategies from a trusted SEO Agency can lead to increased online visibility, improved credibility, and more effective lead generation, resulting in higher conversion rates and business growth. Talk to our Baltimore local SEO experts today to learn more about local SEO vs organic SEO for your business success. 
Local SEO Solutions are Obtainable with Our Baltimore SEO Experts
The first step to achieving a top spot in local search rankings is to utilize your business NAP: name, address, and phone number. Your business information appears on a large variety of websites, whether you're aware of them or not. Yelp! and similar online websites that list businesses obtain your information, and then store it, often without updating it if you move, add a phone line, or adjust your business name.
If your local citations and listing aren't kept up to date, Google and other search engines will deem your business as untrustworthy, lowering your rankings and obscuring your results in local-area searches. This can be due to a typo in the name, an outdated phone number, or even confusing two addresses of your business if you have multiple locations. 
Bimeo Digital Solutions Local SEO Services in Baltimore has the tools needed to track where your business is listed, checking name, phone number, and updated addresses, and we continue to monitor your information and correct any inconsistencies every year. We ensure your business is deemed as "trustworthy" and we don't let you fall behind in rankings as you let your business grow and expand. 
The Secrets Behind Our Local Search Engine Optimization Service in Baltimore

As a local business ourselves, we understand the importance of ranking high and being a part of your trusted community. We're not just aware that local SEO is important, we prioritize it because we know what it means to be a part of a valuable business community and network. 
Research shows that over half of users search on their mobile phones, and 20% of those local mobile searches result in a same-day visit or purchase. The value of LOCAL SEO is clearly displayed when you realize how many clients you can cater to if you appear in their mobile local search results.
We use a combination of NAP monitoring, keyword application, trending analysis, and competitor examination to boost you to the top of local rankings for your industry. Our Local SEO Baltimore Company helps claim your local business listing on Google, verify ownership, and then manage and monitor the information presented and help keep it up to date.
Don't let another day go by losing business — contact us to discuss options to showcase your business locally. We promise our Baltimore Local SEO Experts will do our best to ensure you are showcased and all your assets are highlighted.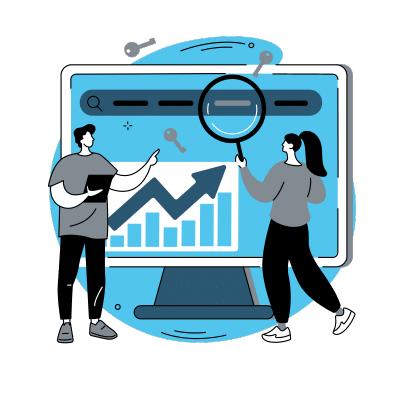 Take the Next Step - Work with Professional Local SEO Experts in Baltimore
While our local SEO company is based in Baltimore, we work with companies all throughout the East Coast. Find our clients in Maryland, Pennsylvania, Virginia, DC, Delaware, New Jersey, New York, and more. We take the time to learn your area and connect you with the best businesses possible.
What to Expert from Our Local SEO Baltimore Agency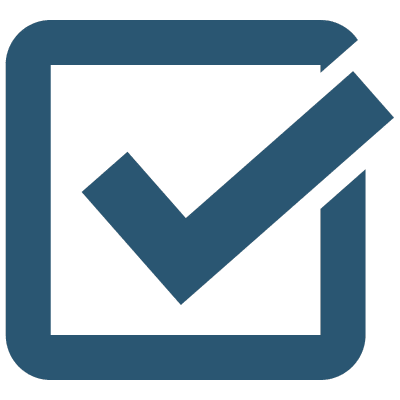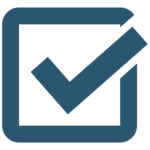 Google My Business (GMB) Optimization
We create and claim your Google My Business listing as one of our first tasks. Our team ensures that all the information (business name, address, phone number, website, categories) is accurate and up to date at all times. We list services, all service areas, highlighted products, and other sales. We keep up to with local GMB posts and respond to reviews for consistent business activity.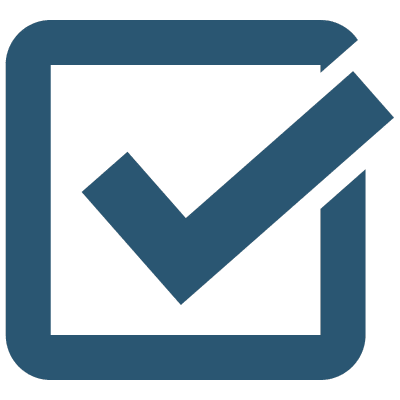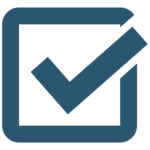 NAP Consistency
We ensure your NAP is correct across all platforms and local listings. This means your business name, address, and phone will be up to date with proper street formatting, abbreviations, and more. Avoid low rankings due to outdated addresses or incorrect phone numbers. We continually monitor and improve your NAP to help build local search engine trust.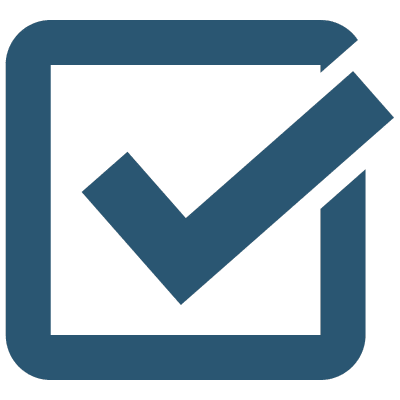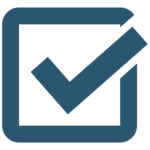 Local Keyword Research
Our Baltimore local SEO experts identify and target relevant local keywords that customers are using to find businesses like yours. We use these keywords in all content strategies and monitor them against competitor rankings.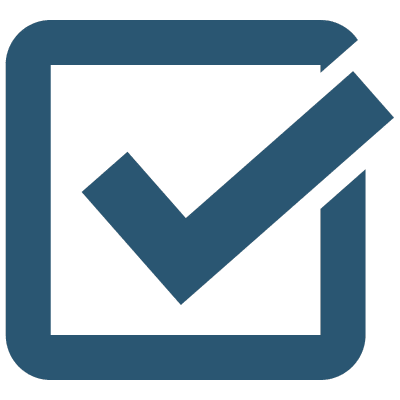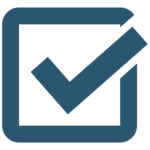 On-Page SEO
We will optimize your website's content, titles, meta descriptions, and headings with relevant local keywords. We use location-specific information where appropriate to improve local SEO so it sounds natural and organic to all audiences.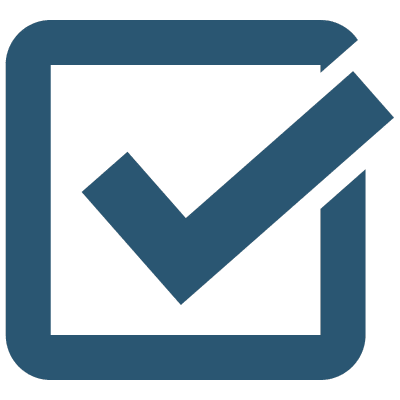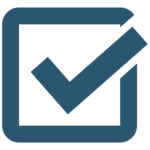 Local Citations
Building and maintaining citations on various local directories and websites, such as Yelp, YellowPages, Bing Places, and more is critical, so we run regular audits on all local citations. We ensure you are listed on all relevant sites where possible and improve citations as needed. Our Baltimore local SEO agency takes the time to target both broad citations and industry-niche or location specific listing sites to improve local SEO.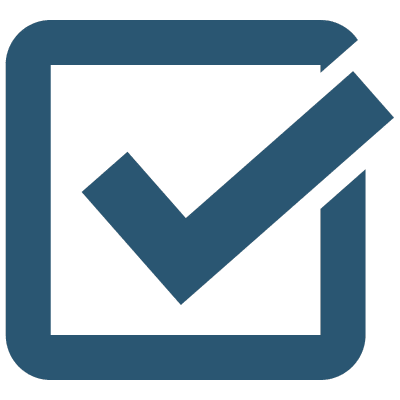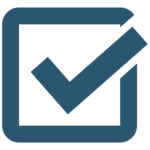 Local Link Building
Local SEO Services in Baltimore from Bimeo Digital include acquiring backlinks from other local businesses, organizations, or authoritative websites in your area. This helps improve your website's authority in local search rankings while building a referral network. This is like an expansion of word-of-mouth referrals and is key to improving your local network.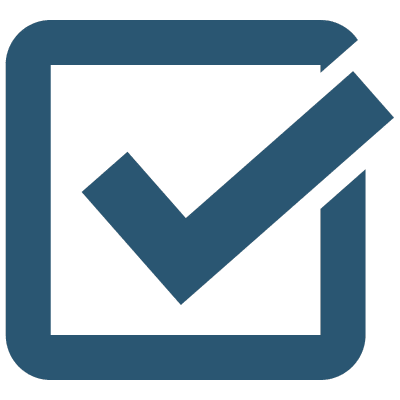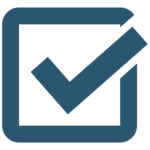 Customer Reviews
We encourage customers to leave authentic reviews on your GMB listing and other review platforms. Positive reviews boost your business's reputation and search rankings. We respond to all negative reviews with feedback from you on how to best handle the client and improve your rating.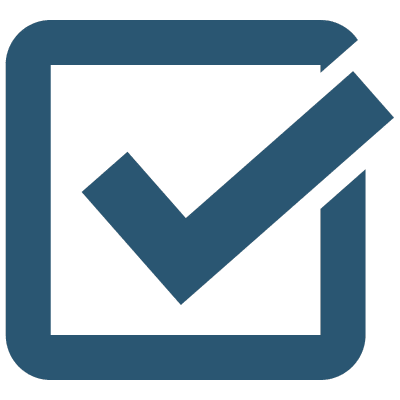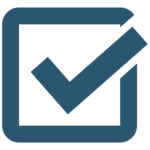 Mobile-Friendly UX
This is critical for local searches: Bimeo Digital Local SEO in Baltimore ensures your website is responsive and optimized for mobile devices. Many local searches happen on smartphones so we apply our web design knowledge to improve mobile formatting, load times, and more to prompt customers to call, visit, or purchase.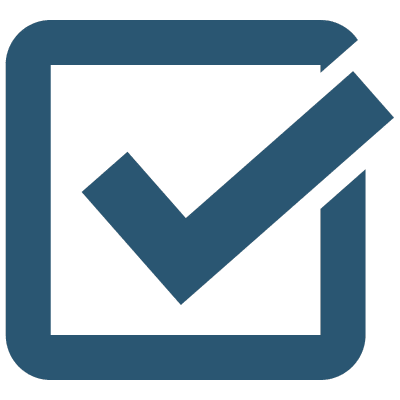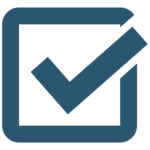 Local Structured Data Markup
Our digital team implements schema markups to provide search engines with specific details about your business, like opening hours, address, and more. This is continued reference to your service areas to improve local SEO on the backend.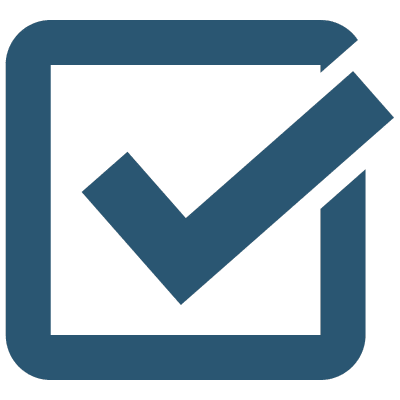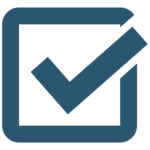 Localized Content
With a team of professional content writers, we create valuable and informative content that targets local interests, issues, and events to improve rankings. We ensure you have landing pages targeted to each location area you provide services for.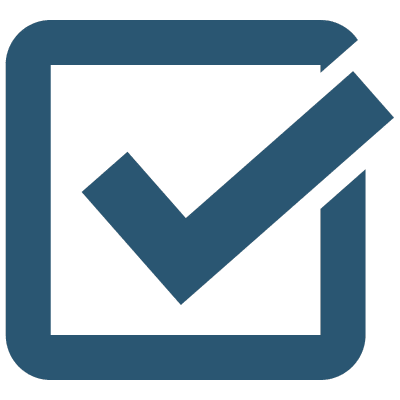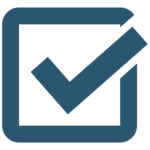 Social Media Presence
Don't forget that engaging with your local community on social media platforms and sharing content that resonates with your target audience is critical. Your social media being active provides more local feedback to search engines and users to improve reputation and rankings. Our Baltimore SEO agency doesn't just handle SEO, we handle social media for the best, optimized results.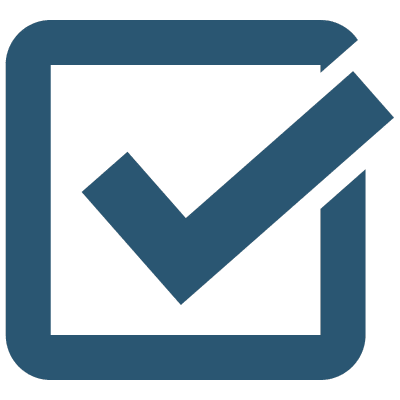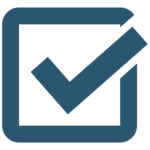 Location-Based Landing Pages
If your business has multiple locations, we will create separate landing pages for each one, optimized with relevant local information and unique content. This ensures that every area you are active in delivers a search result to users in that area. This helps users build trust and connect with your local business.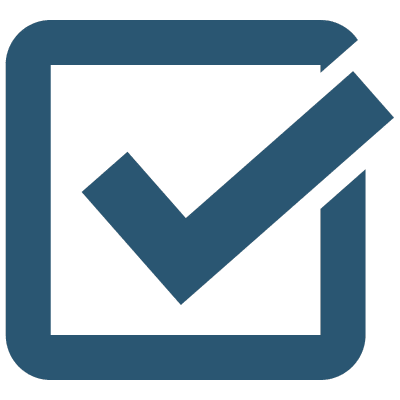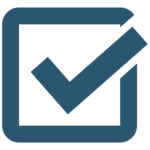 Google Maps Embedding
Your website is not complete with a call to action, and for local SEO, a local Google maps display is critical. Users will find your Google Maps embedded on the contact page and in the footer. Our Baltimore local SEO experts have found improved calls and visits when the map is easily discovered.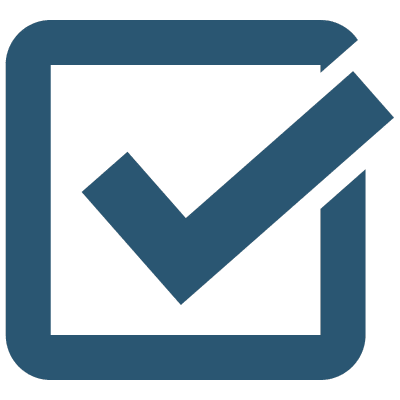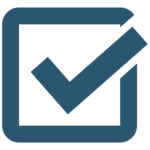 Local SEO Monitoring
As always, our local SEO company in Baltimore regularly monitors your local SEO efforts, tracking key performance indicators, and using analytics tools to measure the impact of our strategies to improve our approach. We continually work to improve, increase, and grow your business online.
The Benefits of Local SEO
Investing in professional local SEO services can lead to improved online visibility, increased customer traffic, and gives you a competitive edge in the local market. This improved visibility helps your company grow and thrive in its local community, online and offline. Working with Baltimore local SEO experts at Bimeo Digital means gaining access to an already local interconnected web of service professionals who will help boost you in your area, where-ever you may be located.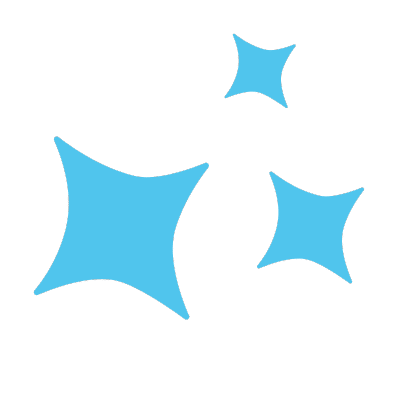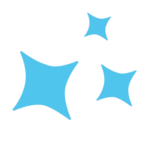 Increased Local Visibility
Local SEO optimizes your company's online presence, making it more visible to local customers searching for products or services in your area. This leads to a better known household name, more calls, more visits, and increased purchases and referrals.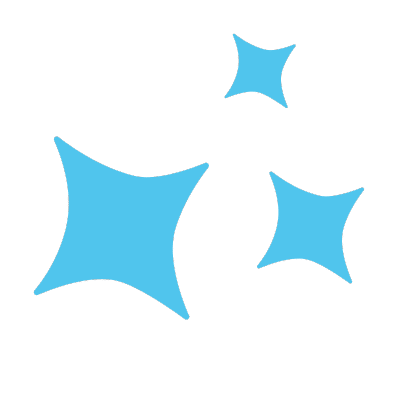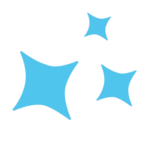 Targeted Local Audience
Our Baltimore local SEO experts understand how to define and target clients in your service areas, ensuring that your company's marketing efforts reach the right audience. We work with you to define the users who are most likely to deliver quality leads and create an audience persona.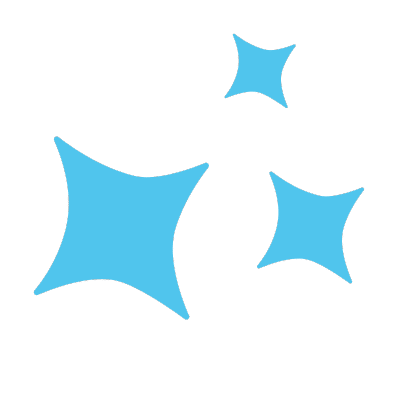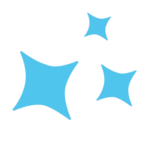 Competitive Advantage
Local SEO is highly competitive, especially for in-demand businesses in popular industries. By hiring our local SEO professionals in Baltimore, your company can gain a competitive advantage over other local businesses that may not be prioritizing their online presence. We customize your strategy to compete with current ranking businesses by analyzing their strategies and identifying missing gaps in performance.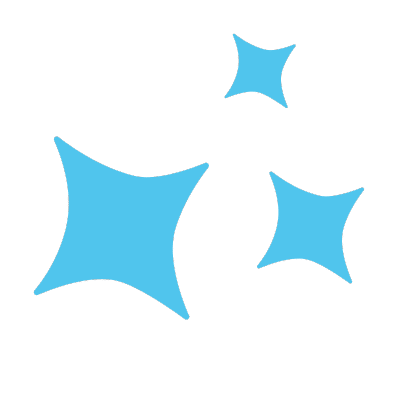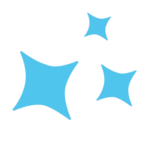 Optimized Google My Business Listing
An optimized Google My Business listing is a crucial component of local SEO. This ensures that potential customers get accurate and relevant information about your business when searching on Google. Nothing detours customers faster than finding outdated hours or a missing address, making them unable to access your business.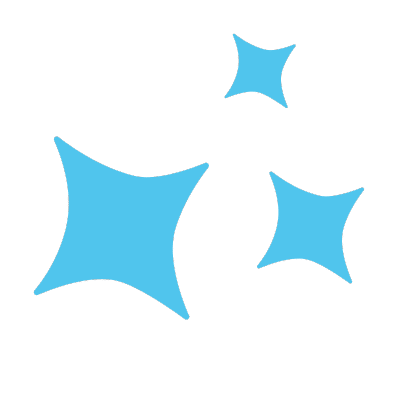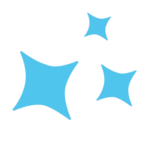 Keyword Advantages
By utilizing professional SEO experts, you are gaining an advantage when it comes to keyword research. Our Local SEO team in Baltimore uses the latest and proven software to get in-depth information on keywords that are easy to rank for, competitive in cost, and lead to quality leads.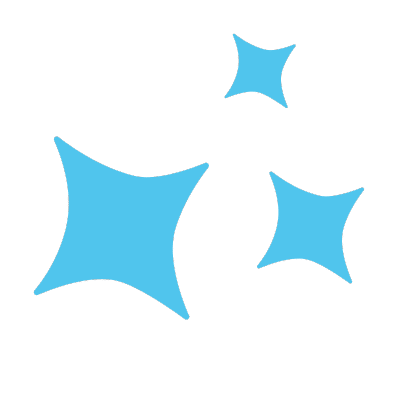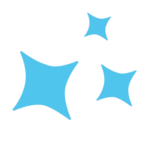 Consistent NAP Information
Our Local SEO services ensure that your company's Name, Address, and Phone number (NAP) information is consistent across all online directories and platforms. Consistent NAP data is essential for search engines to trust your business's information and it provides consistency to users searching to visit you.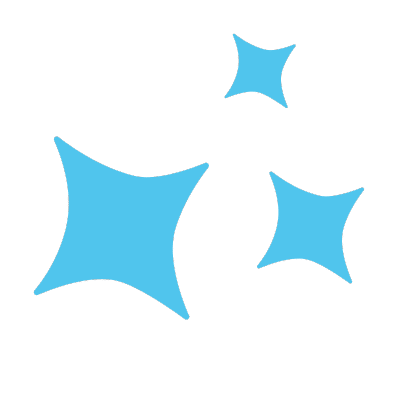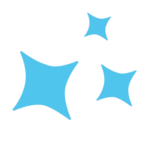 Reputation Management
Reviews and responses play a significant role in influencing potential customers. A good reputation management strategy enhances your company's brand image so we make sure we never miss a beat to improve a 1-star review or thank a 5-star recommendation.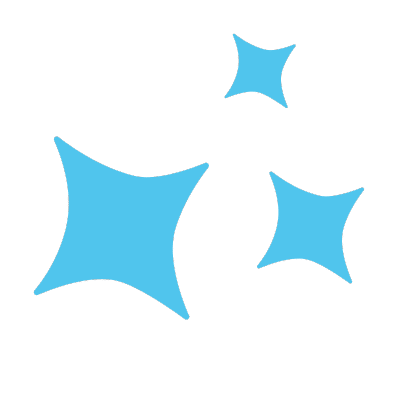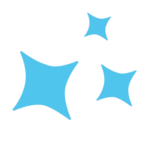 Mobile Optimization
Local searches often happen on mobile devices, so our Baltimore local SEO experts optimize your website and online content for mobile users. We provide a seamless experience that increases the chances of conversion for easy to find call to actions, phone numbers, and directions.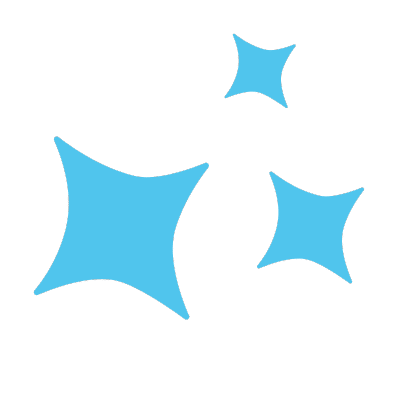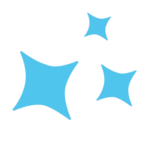 Local Links
Building high-quality, relevant local backlinks can boost authority and improve local search rankings. Our professional local SEO company in Baltimore has the expertise to ensure links from reputable sources in your area.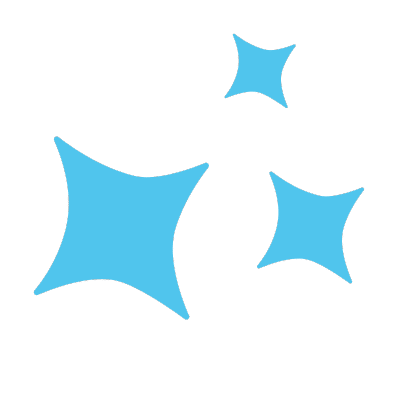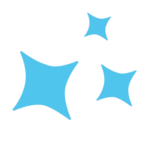 Measurable Results
Our local SEO professionals in Baltimore use various tools and analytics to track the performance of our strategies. This allows all of our clients to see tangible results, understand the impact of their investment, and make data-driven decisions.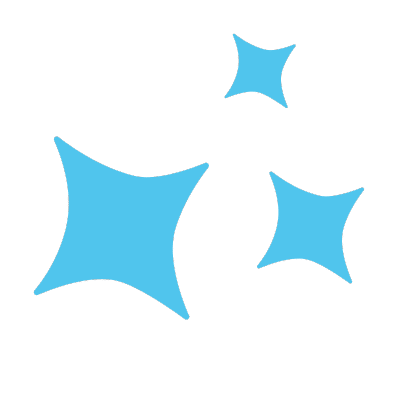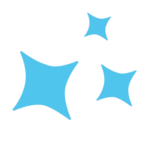 Focus on Core Business
By outsourcing local SEO to our professionals in Baltimore, your internal team can focus on core business activities while leaving the intricacies of SEO to experts. Take a break from handling it all and allow us to take care of things for you.
"Success in local SEO isn't just about ranking higher; it's about connecting with the community and turning leads into loyal customers."
Google Map Packs Are Critical to Local SEO Success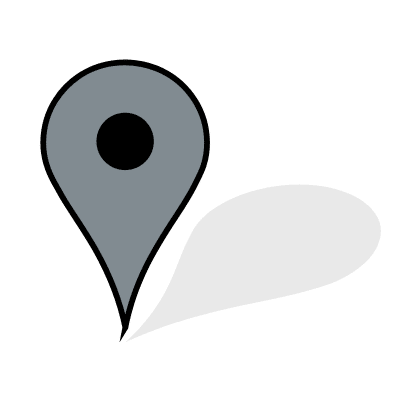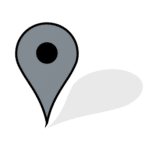 Local Pack Rankings
Having a well-optimized GMB listing significantly increases the chances of your business appearing in the Local Map Pack. Without appearing in the local map pack, you are losing out to competitors in local searches and mobile.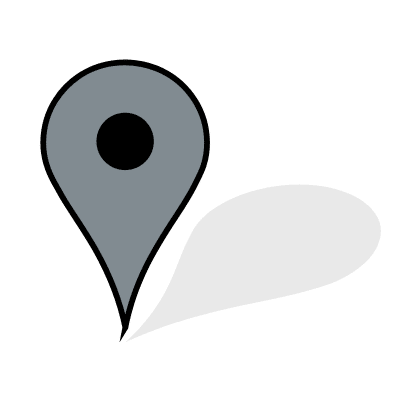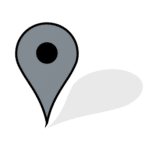 Google Maps Ranking
GMB listings are closely integrated with Google Maps. GMB listings with relevant information and positive reviews are more likely to rank higher in mobile Google search results.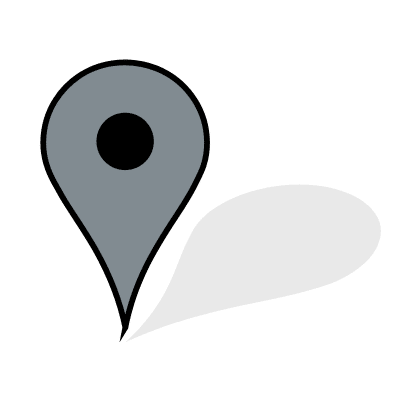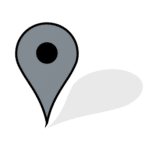 CTAs Directly on Google
For businesses with a verified GMB listing, Google often displays a Knowledge Panel on the right side of the search results. This panel provides essential information about the business, such as address, phone number, website, operating hours, and reviews. A well-optimized GMB listing is more likely to rank and convert users into customers as it optimizes CTAs directly on the search page.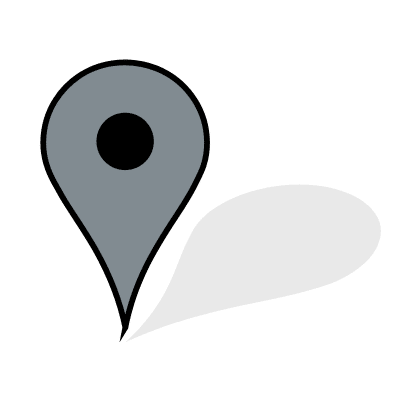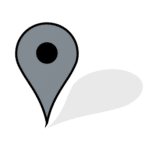 Local Search Results
Google uses the information provided in GMB listings to understand the business's relevance to local searches. When users perform location-specific queries, Google relies heavily on GMB data to deliver relevant results. An optimized GMB listing ensures that your business appears in relevant local searches that meet the criteria.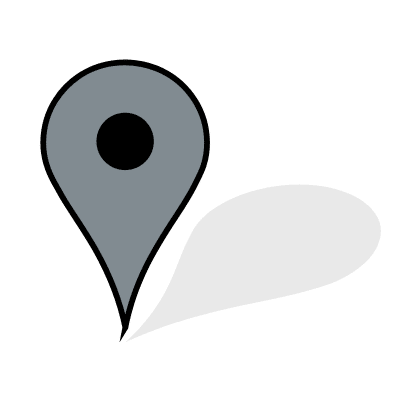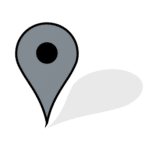 Relevance and Credibility
Google assesses the relevance and credibility of a business based on the information provided in its GMB listing. The accuracy of the NAP, industry categories, services, and other details influences how Google perceives your business's legitimacy and trustworthiness. This is why Bimeo Digital ensures that your GMB profile is optimized and up to date at all times.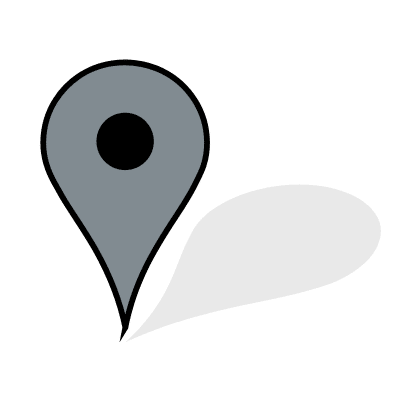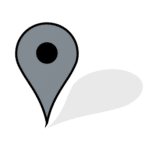 Customer Reviews
Positive reviews signal to Google that your business provides a good user experience, leading to higher local search rankings. Local businesses with a strong and positive review profile are more likely to attract potential customers. We help you request authentic Google reviews and we respond to all reviews to improve ratings and customer service.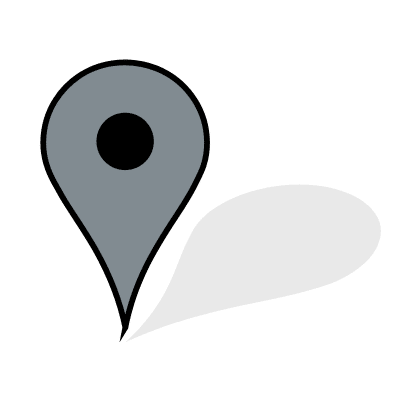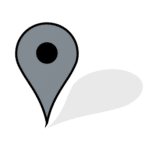 Engagement
Google considers user engagement metrics, such as clicks, calls, and direction requests, as signals of a business's popularity and relevance . An optimized GMB listing encourages users to interact with the business, positively impacting local SEO rankings. Everything on your local Google map listing should be clear and easy to navigate, so we optimize the info for easy access.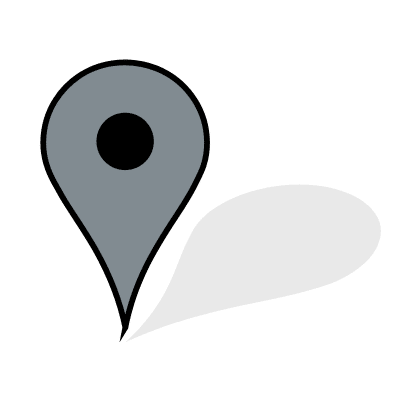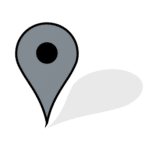 Geographic Proximity
Google considers the physical location of your business concerning the searcher's location when delivering local search results. A well-optimized GMB listing with accurate location data can improve your business's visibility to users searching nearby. We always update your listing with proper hours and address and fill out all service areas for the most specific geographic results possible.
What Sets Bimeo Digital's Local SEO Services Apart
By excelling in the key elements of local SEO, our Baltimore SEO company can help you build a strong reputation, establish trust with clients, and grow your clientele. Check out the top reasons why we're a go-to Baltimore local SEO company for businesses all across the tri-state area.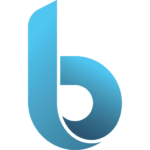 Proven Track Record
Our Baltimore SEO company has a track record of successful campaigns and satisfied clients. Check out our case studies, Google and Facebook testimonials, and client recommendations that highlight our ability to deliver results and drive tangible business growth.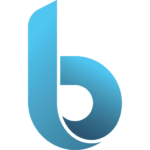 Local Expertise
As an exceptional local SEO company in Baltimore, we have in-depth knowledge and understanding of the local market. This means a familiarity with the specific challenges and opportunities present in the Baltimore area and we can help tailor strategies accordingly.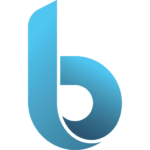 Transparent and Ethical
Bimeo Digital adheres to search engine guidelines and our methods focus on sustainable, long-term results rather than quick fixes that might lead to penalties. We want your reputation to grow so we never take any shortcuts when it comes to Local SEO rank building.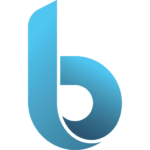 Customized Strategies
Each business is unique and that's what we want to highlight about you. We develop customized strategies that align with our client's specific goals, target audience, and industry. One-size-fits-all approaches are avoided because not every strategy will work for every client, which is why every interaction begins with a personal online audit.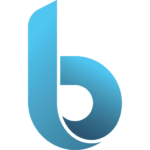 Comprehensive Services
We offer a wide range of services beyond basic SEO. Count on us for Google My Business optimization, local citations, online reputation management, content marketing, social media marketing, and more. This field of knowledge allows us the opportunity to create a well-rounded strategy -- it's why we're a premier Digital Marketing Company in Baltimore.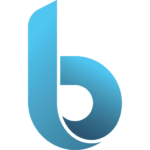 Data-Driven Approach
Our local SEO team relies on data and analytics to make informed decisions. We constantly monitor and analyze performance metrics to optimize campaigns and demonstrate the value we bring to clients -- get recommendations that are based on research and numbers to back our marketing approach.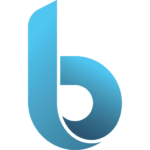 Clear Communication
Effective communication is vital in any client-agency relationship. As a standout local SEO company, our aim is to keep clients informed about progress, changes in strategies, and campaign results through regular reporting and updates. Have a question? Just ask!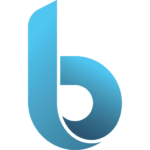 Continuous Learning
The SEO landscape is constantly evolving, and our SEO company stays up-to-date with the latest trends, algorithm updates, and industry best practices to keep our clients ahead of the curve. Count on us to adapt strategies accordingly to stay ahead of the competition.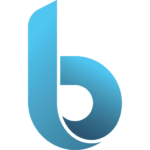 Excellent Customer Support
Providing exceptional customer support and being responsive to client inquiries is crucial. We value clients' feedback and ensure every customer feels supported throughout our collaboration. You have access to our team whenever critical needs arise for fast response times.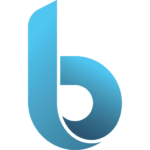 Focus on ROI
Our reputable Baltimore local SEO company focuses on delivering a positive return on investment (ROI) for clients. We aim to drive meaningful business outcomes and help clients achieve their objectives. During our initial meetings, we will align goals and successful roadmaps to achieve positive conversions.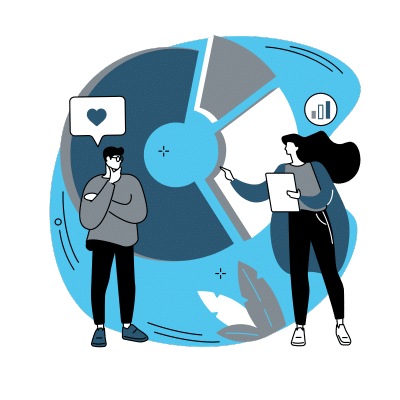 Take the Next Step - Work with Professional Local SEO Experts in Baltimore Today by Contacting Us for a Free Audit
Frequently Asked Questions