Creative Baltimore Graphic Design
Graphic Designers in Baltimore, MD
It's time to update your graphic design – let us help you reimagine your brand, make your advertising campaign stand out, enhance your website, and boost your social media profile with a new look. Send us your website today to get personalized recommendations from our Baltimore Graphic Design Agency. 
Say more with the best graphic design in Baltimore
Stand Out in the World of the Ordinary with Creative Graphic Design
Graphic design goes beyond logos and mobile app creations. Maybe you need a proposal cover, a poster for an upcoming event, a promotional t-shirt design, something small but powerful to put on company stationery, a way to uplift your company mailer, or your business card is in desperate need of an update.
We are trusted Graphic Designers in Baltimore that are passionate about creating, designing, and helping businesses look their best. Our team creates digital graphics that highlight brands and set companies apart. Get known for your logo and have a cohesive, branded design that works online and in print so people will know your name.
Let's take your company's branding to the next level with a strong and powerful graphic design. Contact us today for a consult with our Baltimore Graphic Designers and we'll get a proposal together for you.
Bimeo Digital Graphic Design in Baltimore Promises You:
Posters
Banners
Flyers
Brochures
Leaflets
Business Cards
Stationery
Catalogs
Magazines
Book Covers
Packaging
Labels and Stickers
Signage and Wayfinding
Billboards and Outdoor Advertisements
Social Media Graphics
Infographics
Data Visualizations
Presentations
Email Newsletters
Website Design
Mobile App UI/UX Design
Logo Design
Brand Identity Systems
Style Guides
Illustrations
Icons and Icon Sets
T-shirt Designs
Postcards and Greeting Cards
Event Invitations and Announcements
Menus and Restaurant Collateral
Vehicle Wraps and Graphics
Exhibition and Trade Show Booth Designs
Product Packaging
E-books and Digital Publications
Social Media Covers and Headers
Web Banners and Advertisements
E-commerce Product Images
Digital Display Ads
User Interface Elements
Wall Art and Murals
What Sets Our Baltimore Graphic Design Company Apart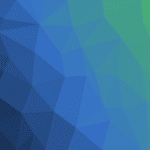 Adaptive Styles
Our graphic designers are accustomed to working with a variety of different clients, industries, and niche markets. As such, we can provide to you any style that adheres to your branding mission and intent, all with expert advice and input.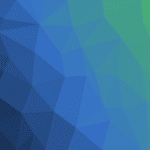 Multiple Industry Clients
Not only are we capable of adapting your style to meet your tone, we have experience working with various companies. Our clients include service-based businesses like roofers and innovative companies like health and wellness. We are accustomed to taking our marketing knowledge and customizing it to you and your audience.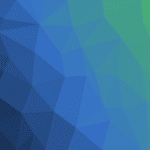 Innovative Solutions
Tired of trying to tell a story with your logo but you can't quite find the right design to match your messaging? Our Baltimore Graphic Design team is able to help meet your unique meets with proven solutions. Let us recommend different color pallets, designs, updates, shapes, layouts, and more.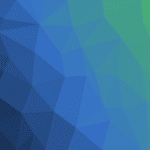 Client-Centric Approach
There is no one-size-fits-all when it comes to Graphic Design. What benefits one company will not aid another, so we consult with each client to learn your brand, audience, and mission to deliver the best results.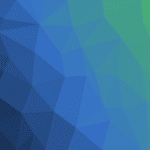 Strong Branding
There is no graphic design without branding. To first find the perfect letterhead, logo, website design, or banner, we have to understand your brand, mission, and audience demographic.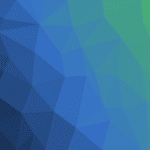 Technology and Trends
Bimeo Digital Graphic Designers in Baltimore stay ahead of design trends. We adopt new technologies that help enhance the design process and deliver cutting-edge results to optimize your time and budget.
get started on your next graphic design project in Baltimore
First, we will schedule a meeting to discuss design needs, project objectives, target audience, and any other specific requirements you are looking for. We will summarize your brand identity, values, and preferences during this initial conference so we have a well-rounded vision of your company to move forward with. 
Secondly, it is important we obtain all relevant project details, including project deadlines, deliverables, budget constraints, and any existing brand guidelines that need to be followed. Our Baltimore Graphic Designers will provide an expectation of how well we can meet your timeline and budgetary needs. 
We will conduct research on any missing gaps of knowledge we need about your industry, competitors, and current design trends that are relevant to your target audience. Our Baltimore graphic design agency will use your company's experience to further define our design requirements and angle. 
It's important that we discuss color preferences and explore the emotions and associations linked to different colors to select a suitable color palette that reflects your brand identity. While many brands have a preference for one color or existing colors, we will make recommendations based on market feedback to better elicit the response you are expecting from audiences.
If your graphic design project is not focused on updating your current logo, we will discuss how we can best integrate your logo into the new designs, possibly adjusting features to better fit, messaging, or audience attention capturing. 
Our Baltimore Graphic Designers will present a design proposal outlining the project scope, deliverables, timeline, and costs. We will pivot any details to help meet needs as best as possible. 
Using the agreed upon project details, research data, color palette, and logo design, we will begin to develop your new graphic design project. Our team will share inspiration boards and regular updates to ensure we are headed in the right direction during the design process. 
Once we have a solid draft of the projected final graphic design project, we will enlist feedback and revision suggestions from your team. We want to ensure that we combine your expectations with our data-driven approach to attract the best possible outcome from clients. 
Once your team approves a final design concept, we will finalize the artwork. This includes compiling all layers into one file, downloading the project in several formats and sizes, and ensuring the quality is ready for all print or online materials and hosting. 
Our Baltimore graphic designers prepare a final presentation of the designs, including all relevant file formats. We will share the final design assets for your use and confirm everything is correct and as expected. 
After the project completion, we will seek feedback from your team on the overall design process and the satisfaction with the final deliverables. We want to ensure a seamless process and make sure that any adjustments that need made once the project is put into use are easy to be made. 
Our team will ensure all project deliverables have been provided, and any remaining administrative tasks, such as payment and file transfers, are completed. Then we can move forward with any other digital marketing services needed to boost your business. As always, we are available for design adjustments as you find needed. 
Clients That Benefit From Professional Graphic Design in Baltimore
"There are three responses to a piece of design – yes, no, and WOW! Wow is the one to aim for." - Milton Glaser
Our Approach to Graphic Design in Baltimore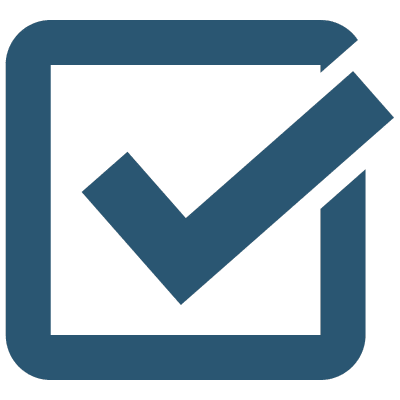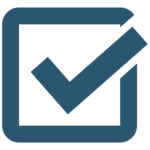 Client Driven Consults
We begin by having a detailed discussion for all new projects to understand specific project requirements, target audiences, brand identities, and project goals. This allows us to tailor your project results specifically to your needs. We want each graphic design product to be a reflection of solely your business.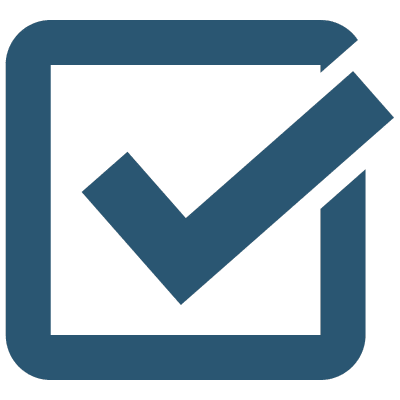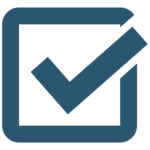 Data-Driven Research
We conduct research on your targeted industry, primary competitors, and general current design trends in the field. Every graphic design product is driven by data to get the best results from customers and have the most relevant longevity in the digital and marketing landscape.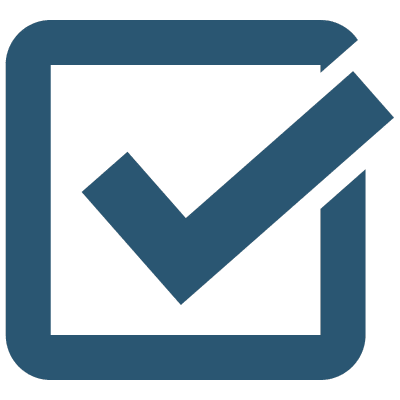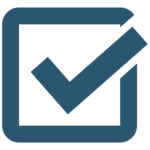 Transparent Communication
Throughout the design process, our Baltimore graphic designers maintain clear and open communication with your team. You can expect regular updates on project progress and we will seek feedback to ensure we are on the right track at regular intervals.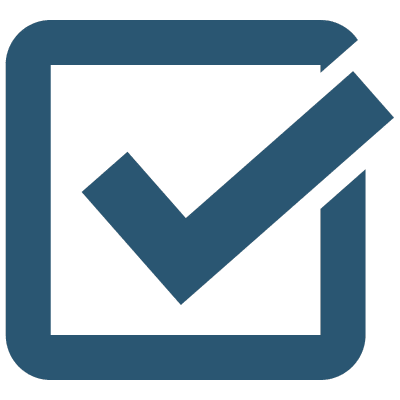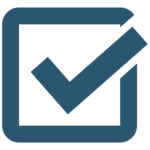 Creativity and Originality
We always strive to bring fresh and innovative ideas to the table. Our competitor research ensures that we deliver you an original and creative design that brings to mind only your company -- no other similarities to other competitors, large or small, in your field.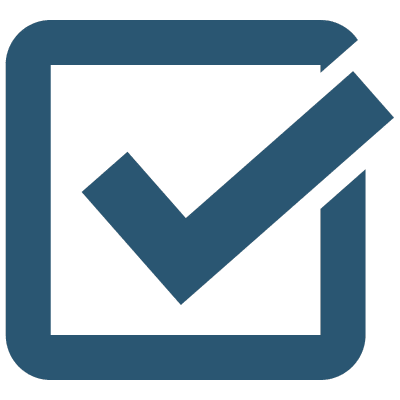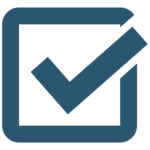 Versatility
Our team adapts designs to different mediums and formats, such as digital, print, social media, and packaging. As versatile designers, we can provide cohesive brand experiences across various platforms so your brand is familiar on-sight, every time.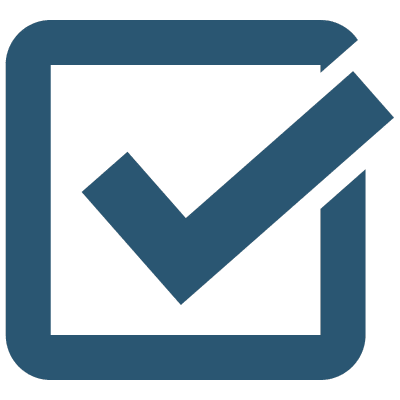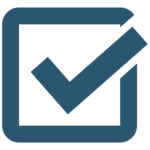 Detail Focused
Every element of the design, including typography, color schemes, imagery, and layout is a well-executed design that reflects professionalism and credibility. We take time to consider spacing, formatting, font, and more and how it translates to customers.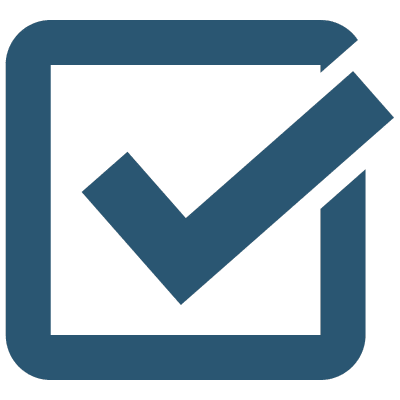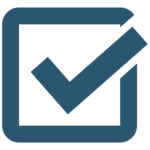 Consistent
Our Baltimore Graphic Designers at Bimeo Digital ensure consistency in our design elements across different marketing materials to strengthen your brand's identity and recognition. We want you to be consistent so we retain the same colors, fonts, type face, and more.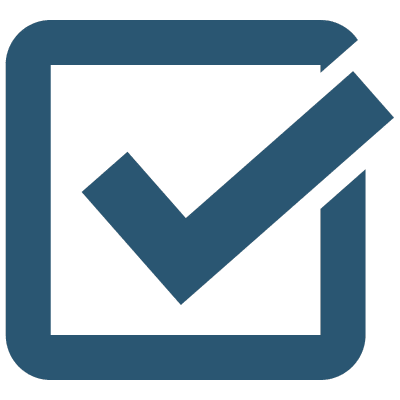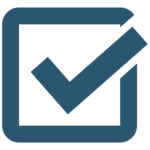 Simplicity
Often, simplicity is key to effective graphic design. Expect us to avoid clutter and focus on clear messaging and visual hierarchy. The simpler your final product is, the more recognizable it is and the easier it can be adapted to all product lines and marketing campaigns.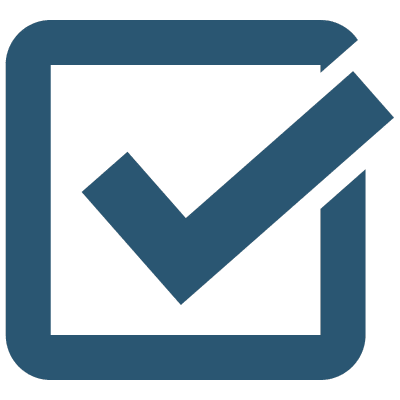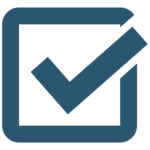 Best Software and Tools
Yes, our team of graphic designers utilizes industry-standard graphic design software to produce high-quality images that are responsive and adaptive. We are experienced with Adobe products and will adapt each product to be up to standards with all campaign requirements.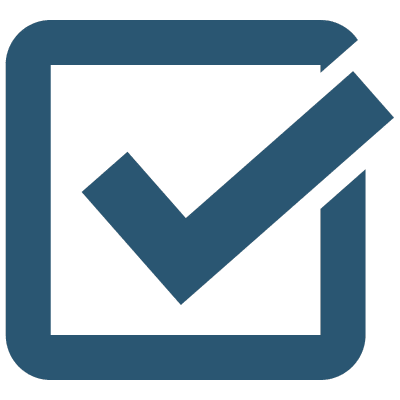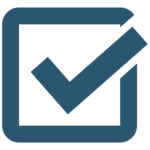 Timely Delivery
After our initial consult, we stick to the timely delivery schedule we've agreed upon. If there any setbacks during the design process, we communicate them to ensure you get the materials when you need them.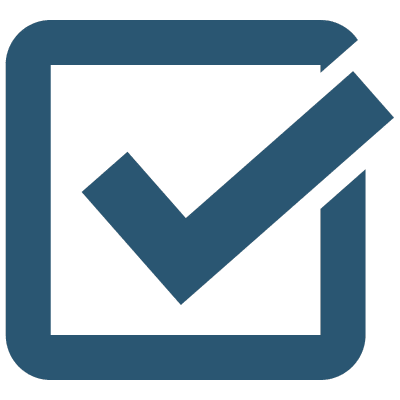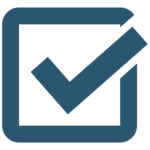 Incorporation of Feedback
We are always open to feedback and are willing to make necessary revisions to meet your vision and expectations. We hold multiple meetings to ensure our deliverables are on the right path during the entire design process.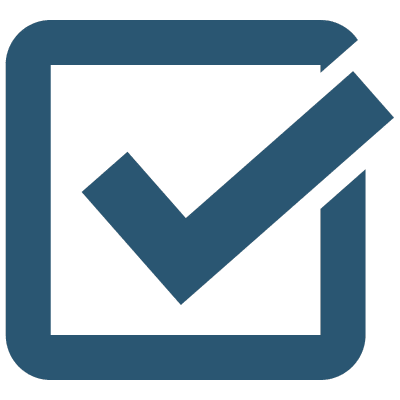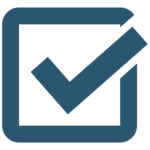 Always Updating
We never stop - we are continuously improving our skills and keeping up with the latest design trends and technologies. Our team attends workshops, webinars, and conferences to stay ahead in the field so each time you request a project we are up to date with what is current.
Graphic Design for Branding
Colors can increase brand recognition by up to 80%.
Graphic Design is key for defining your brand and growing your business. With a notable, stand out, unique logo, and corresponding promotional materials, you earn better visibility through brand recognition. If you're looking for graphic design for branding, we've got you covered. Learn more about the benefits of professional graphic design for company branding and longevity. 
Unlock Your Brand's Social Media Potential with Our Cutting-Edge Graphic Design
Social media posts with visuals receive 94% more views than those without.
In today's competitive digital landscape, standing out on social media is not just an option—it's a necessity. Your brand's success depends on its ability to captivate audiences and create a lasting impression. At Bimeo Digital Solutions, we understand the significance of exceptional graphic design in making your brand shine across all social media platforms. It can't just be good — it has to be extraordinary.
Why Graphic Design Matters on Social Media
Visual content reigns supreme on social media. It is 40 times more likely to be shared than any other type of content, making it a powerful tool to increase engagement, reach, and brand awareness. Our expert graphic design team in Baltimore knows precisely how to craft captivating visuals that stop the scroll and leave a lasting impact. We tailor our social media designs for TikTok, Instagram, Facebook, Twitter (X), and LinkedIn audiences. 
Innovative and Original Designs
We take pride in our creative flair and innovative approach to graphic design. We understand that generic and cookie-cutter designs won't cut it. That's why we tailor each visual to align perfectly with your brand's unique identity and personality. Our designs will not only help you stand out but also reinforce your brand message effectively.
Multifaceted Social Media Graphics
Our graphic design expertise extends across all social media platforms. Whether it's eye-catching Instagram posts, attention-grabbing Facebook covers, or engaging Twitter graphics, we've got you covered. From static images to dynamic video content, our designs are strategically crafted to maximize your brand's impact and create an immersive social media experience.
Responsive and Engaging Content
In the mobile-centric world of social media, responsive designs are non-negotiable. Our graphics are meticulously optimized for various devices and screen sizes, ensuring a seamless and visually appealing experience for all users. We create content that encourages interaction, boosts user engagement, and compels audiences to take action.
Staying Ahead with Trending Designs
Social media trends evolve rapidly, and we are committed to staying ahead of the curve. Our design team keeps a pulse on the latest design trends, ensuring that your brand's visuals remain fresh, modern, and in line with the preferences of your target audience.
Elevate Your Social Media Presence Today
Ready to elevate your brand's social media presence and leave a lasting impact on your audience? Partner with our Baltimore Graphic Design Agency for cutting-edge graphic design solutions that set your brand apart in the digital realm. Let's create a social media strategy that amplifies your brand's voice and sets it on a path to digital success.
Graphic Design + Infographics = Better Visual storytelling
Infographics are liked and shared on social media 3x more than any other type of content.
In a world flooded with information, capturing your audience's attention is a daunting challenge. That's where our expert graphic designers step in to revolutionize the way you convey complex data and ideas. Infographics have become a game-changer for businesses in Baltimore seeking to stand out, and our skilled designers are the key to creating visually stunning and impactful infographics that leave a lasting impression. Contact us for infographic designs for social media, blog posts, newsletters, and more. 
Turning Data into Engaging Stories
Raw data can be overwhelming and difficult to digest for most audiences. Our graphic designers possess the unique ability to transform data into captivating stories through visually appealing infographics. With carefully selected brand colors, engaging illustrations, and strategically placed icons, we breathe life into your information, making it easily understandable. 
Visual Communication that Resonates
In today's fast-paced digital age, attention spans are shrinking. With infographics, our designers are able to provide a powerful medium to communicate your message quickly and effectively. By incorporating compelling visuals and concise text, we ensure that your audience grasps the essence of your content at a glance. This makes it easy to share, easy to understand, and more likely to prompt them to take action. 
Maximizing Brand Impact
Every element of an infographic is an opportunity to reinforce your brand identity — essential if your infographics go viral. Our designers skillfully incorporate your brand's colors, fonts, and logos to create infographics that not only educate but also strengthen your brand's recognition. Consistent branding within infographics helps build trust and credibility with your audience. Every time someone takes in new knowledge with your branding, you become a trusted expert in the field. 
Social Media Engagement Amplified
In the social media landscape, infographics reign supreme. Posts with visuals receive significantly higher engagement. Our designers craft visually arresting infographics that thrive on social media platforms, driving likes, shares, and retweets that extend your reach exponentially. We customize each infographic for sharable formatting and sizes across all digital landscapes and apps. 
Driving Traffic and Backlinks
Infographics are highly shareable content, making them a powerful tool for link building and driving traffic to your website. When we create infographics that resonate with your target audience, they become a valuable asset for garnering backlinks from other websites, enhancing your SEO efforts.
Unleash the Potential of Infographics Today
Don't let your data get lost in the sea of information. Harness the power of infographics with our skilled Baltimore graphic designers to captivate your audience, boost brand awareness, and deliver your message with impact. Let us help you create infographics that transcend mere data and become compelling visual stories that leave a lasting impression on your audience.
Consistent brand presentation across all platforms increases revenue by up to 23%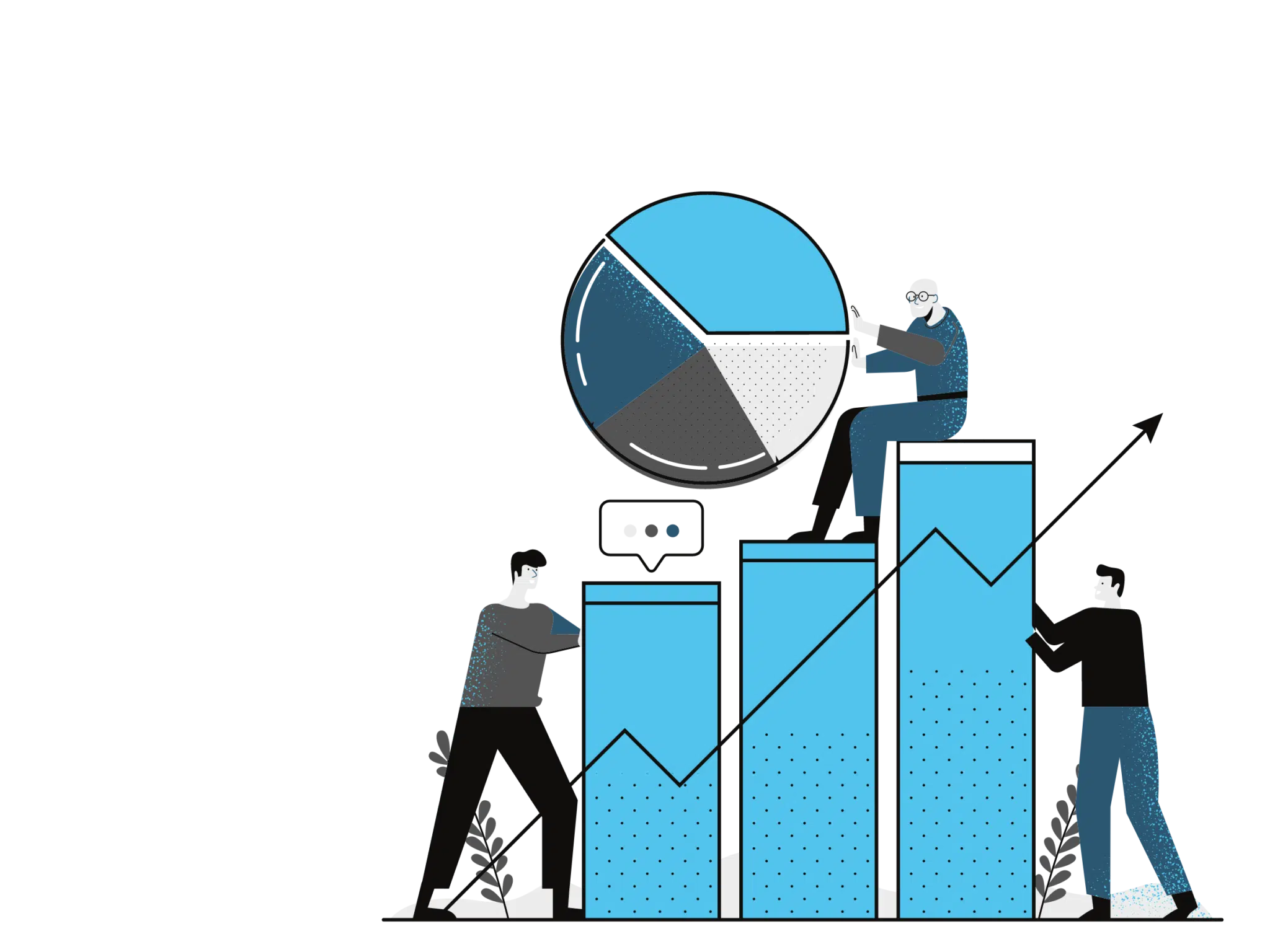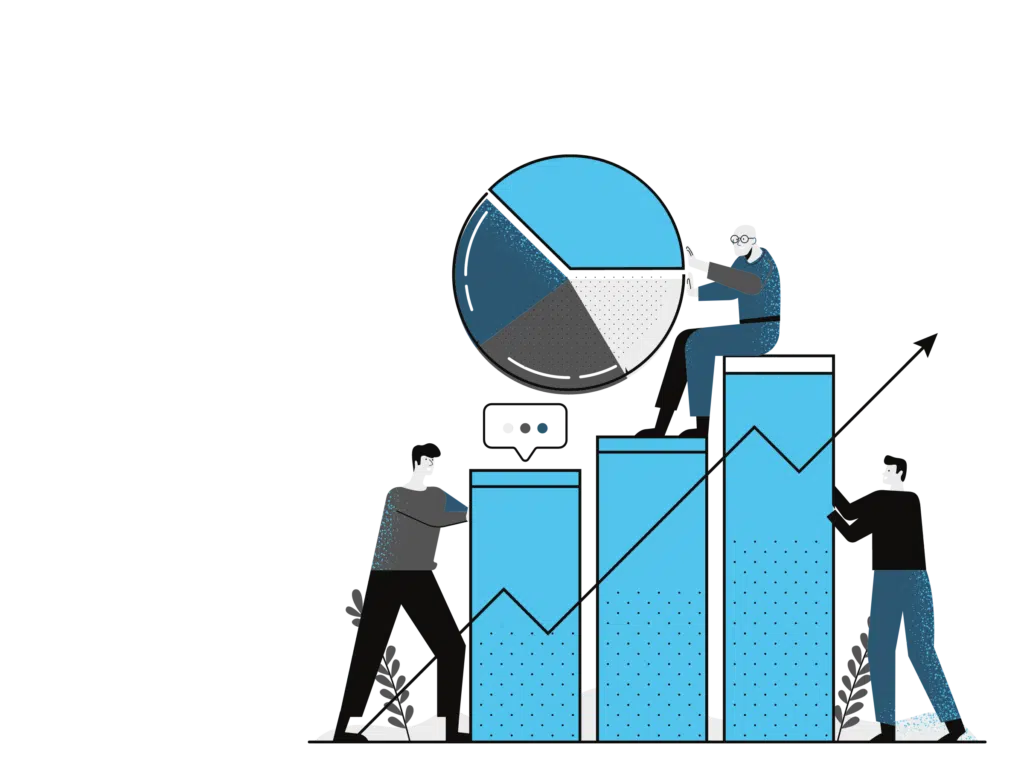 Interested in Graphic Design Services? Contact Our Baltimore Graphic Designers Today for a Unique Look
Data Driven Graphic Design for Predictable Results
All of our graphic design is inspired and led by data driven research. We not only look at your industry, niche, and messaging, but we look at the psychology of color selection, the emotional impression of typeface, the influence of white space, and the prompt to action of formatting and design. Trust us to deliver data-driven graphic designs in Baltimore. Learn more about our research process and fundamentals.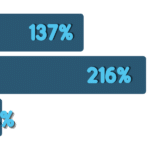 Target Audience Research
Audience research provides valuable insights into the preferences, behaviors, and demographics of your target audience. We tailor our creations to align with the audience's interests and needs, increasing the chances of connecting with them on a deeper level and building more trust.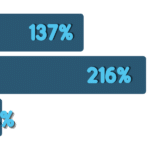 Personalization Per Clientele
Our designers personalize content for different segments of your brand's audience. By understanding user preferences and behaviors, we can create customized designs that resonate with specific groups, enhancing user engagement and satisfaction across platforms, apps, and messaging forums.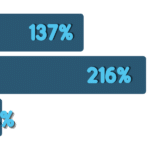 Delivery Optimization
A/B testing and user feedback helps build a solid platform for real-time data of what users are responding to. We analyze performance metrics to identify areas of improvement, leading to iterative design enhancements that yield better results.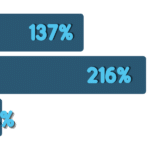 Responsive Formatting
Our designers adapt layouts and elements to ensure optimal user experiences on various devices, from desktops to smartphones. We also optimize all social media designs for different app specifications and layouts.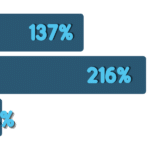 Color Psychology
Color choices can influence brand perception and user behavior - Bimeo Digital Baltimore graphic designers use data on color preferences to guide color selection. This helps evoke the desired emotions and responses from the audience to create a more authentic connection.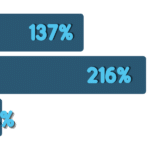 User-Journey Mapping
User journey mapping helps our designers understand the flow of user interactions within a website or application. This insight informs the design process, so that the graphic designs flow with the user's intent and natural path.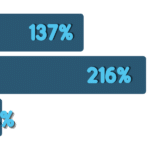 Performance and Load Times
Loading times influence design decisions so that we may create efficient and fast-loading web pages for a better user experience. Optimized designs contribute to improved SEO rankings. We combine our web design knowledge with our SEO education to maximize your graphic design final product for all platforms.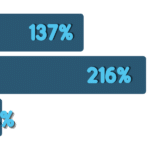 Conversion Optimization
Analyzing data on user behavior helps our Baltimore graphic designers create persuasive call-to-action elements and optimize landing pages. These design changes can lead to higher conversion rates and improved business outcomes. It's critical we understand what messaging, tone, colors, and fonts help inspire users to reach out.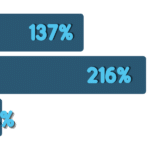 Content Relevance
We aim to identify the most engaging and relevant content types for your audience. Based on data insights, we can create visual content that aligns with users' interests and preferences. Our research includes your target demographics interests, conversations, hobbies, careers, and more for maximum relevancy.
How Our Graphic Design Company Can Strengthen Your ReBranding
Graphic Design is more than digitally designed art – graphic design is about sending a clear message using a combination of images, font, type, and color. When you create a relationship with a graphic design firm , you are trusting a team to be the voice of your company and design for a cohesive brand. 
This is where working with Bimeo Digital Solutions Graphic Designers in Baltimore sets you a notch about the rest. We understand that graphic design isn't just art, images, type face, or formatting. We understand the undertaking of defining a brand and ensuring it meets all the need of the audience in one simple, striking design. 
Whether you need a business card designed, a promotional social media banner for an upcoming event, fliers, or just a revamped logo, all of your company's designs should be recognized on sight. This is how clients remember you, get to know you as a prominent figure, and recall you when they're in need of a product or service you provide.
Work with our local professionals who are dedicated to strong, cohesive messaging. Graphic Design at Bimeo Digital Solutions will help you define your company and help you feel empowered to share your company's promotional materials everywhere.
Getting Started on Company Rebranding
Brand Audit: We will assess your current brand's strengths, weaknesses, opportunities, and threats. This includes analyzing customer feedback, market trends, and competitor positioning to see how your brand currently performs and is perceived. 
Clarify Brand Purpose: We'll take the time to revisit your brand's core values with you, aiming to understand the mission and vision of your company. We want to ensure your branding is inline with your business goals and resonates with your target audience.
Customer Research: Next we will conduct market research to understand your customers' changing preferences and pain points. These insights help inform our brand re-imagination strategy for your business. As trends emerge and audiences shift, so do their values, reactions, and preferences. 
Creative Exploration: It's time to collaborate with our talented design team to explore creative ideas for your refreshed brand. This is where we experiment with color palettes, typography, imagery, and other design elements to see what resonates the most with your new direction. 
Brand Storytelling: Together, it's important to develop a compelling brand story that communicates your brand's essence, values, and unique selling propositions. This storytelling helps influence the tone of our messaging from colors and formatting to overall logo. 
Consistency: The new branding will be updated for consistency across all touchpoints, including website, social media, marketing materials, and customer interactions. It's important you have all the materials needed to revamp every sect of your digital or offline marketing. 
Employee Buy-In: Be sure to involve your employees in the re-imagination process and ensure they understand and embrace the new brand identity. Employees will have critical feedback and input to provide to make a more cohesive brand experience. 
Launch and Communication: Time to plan a strategic launch for your re-imagined brand. This will involve communicating the changes to your customers, partners, and stakeholders, all while emphasizing the benefits of the brand refresh. We will help provide marketing and communication materials to make this a seamless transition for your team. 
Monitor and Adapt: Continue working with our Baltimore graphic designers to monitor the impact of the brand refresh and gather feedback. Be prepared to adapt if necessary to further refine the brand identity — we can provide data-driven research to ensure we are all on top of responses and adjustments as needed. 
Why Rebranding is Essential to Growth
Graphic Design Services in Baltimore that Work for Your Mobile App
If your business operates or manages a mobile app, what your icon looks like says a lot about your company. Whether on Android or Apple, the logo you use to access your app will become the image that people associate with your company. You want something that is known instantly on sight and you want it to be simple, captivating, emotive, and memorable.
Don't risk a graphic design logo that is cheap, distorted, or doesn't really convey your branding and messaging. At Bimeo Digital, we make sure your graphic design pops with the right colors, images, and designs that are connected to your mission and messaging. We don't just get to know your design, we get to know your company, and clients will feel that instantly through the mobile screens.
Plus, our Graphic Design Company in Baltimore manages mobile app development — take the graphic design branding from the app icon all the way through the app interface. With cohesive branding, our graphic design firm can take you to the next level, providing a sense of comfort and familiarity to your clients.
Work With Our Graphic Design Firm in Baltimore For Your Next Logo
Images are worth 1,000 words, and that's why you have to make sure you get the right Graphic Design Company in Baltimore to design your business logo. It may seem like a small business decision when you're managing so much else, but strong branding from the start of your business can take you far and that begins with a professionally designed logo.
Our Graphic Designers in Baltimore will work with you to understand your company's mission, personality, and overall persona, and we'll package that into a logo you feel confident and proud to display. If you have your logo from the get-go it will be a part of your company in the long haul and clients will remember.
With Bimeo, we make sure our graphic design services in Baltimore work for you online, in print, and elsewhere.
Frequently Asked Questions