Web Design and Development Services in Baltimore, MD
Receive a stellar website design from our Baltimore web designers that is customized to your business. We take into consideration your industry, audience, clientele, and location when creating your responsive web design to ensure a maximized user-friendly experience.
BALTIMORE WEB DESIGN SERVICES
Personalized Website Design for a Unique User Experience
Innovative Web Design Services

Every web design we complete comes with comprehensive designs and planning maximized around your industry.
Responsive and Mobile-Friendly
Customized to Your Branding
Designed for SEO
Optimized User Experience
Lead-Driven Layout
Professional Content
Secure
No Hidden Fees
WHY MOBILE FRIENDLY SITE DESIGN IN BALTIMORE MATTERS
of all online searches are done on a mobile device
of the time users leave a sift because it's not user friendly, lowering your Google ranking
is the average amount of time someone spends on their phone
of all mobile searches result in a same-day purchase or visit
What Our Baltimore Website Design Packages Include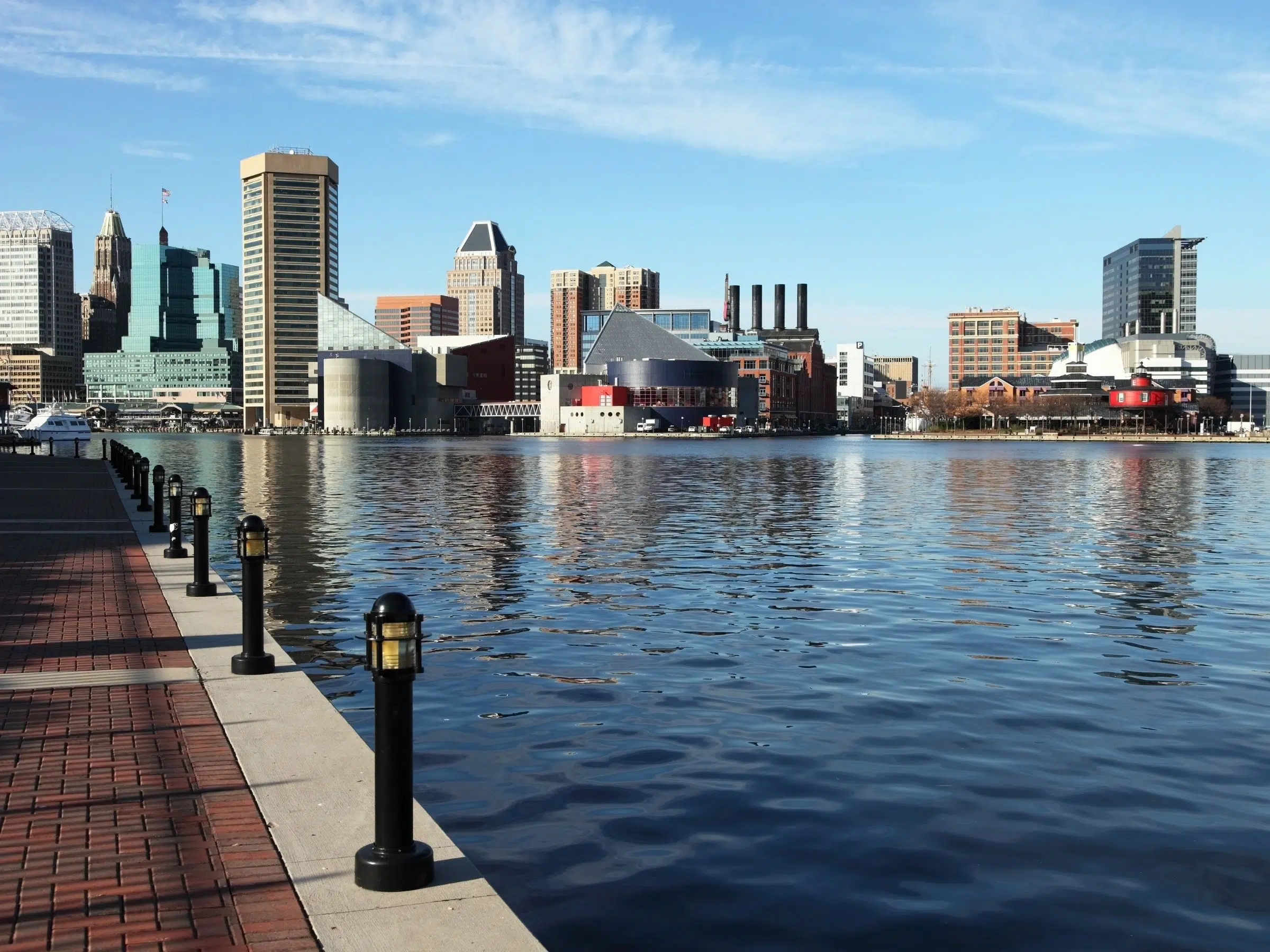 Baltimore Web Design Starting at $2,500
We have worked with a variety of industries in Baltimore for web design, including online retailers, roofers, gym owners, health care professionals, and lawyers. No matter the industry, each website design and content is unique to the business so your company stands out.
What is a Responsive Web Design?
A responsive web design is a website design that responds and adjusts to all screen sizes, from TV monitors down to smartphones. A responsive web design or mobile-friendly web design ensures that your website inherently reacts to the dimensions of the screen it is on and adjusts all elements accordingly, so visitors always have a great experience with access to all of your website's features.
Think about it like this – have you ever visited a website on your phone, and the text was too small or so large it was overwhelming? Have you been unable to find a navigation menu on your smartphone or tablet? There are dozens of ways a web design can change from desktop to laptop to tablet and finally to your phone — we anticipate these changes and correct all of them before launch to get you the best Baltimore website design possible.
Looking for the latest features, designs, interactions, and more? We offer that! Your website will come with a carousel slider – a greeting on the homepage that rotates through high-quality images and captivating messages.
We can also add-in interactive elements, like flip boxes, glowing content, content that appears as your scroll, and more. From simplistic designs to interacting elements, we will create the best website design for you based on your needs and style preferences.
Frequently Asked Questions
More Than Just Baltimore Web Design
With our team of experts at Bimeo Digital Solutions, you are not just getting a web development agency in Baltimore, Maryland, you are receiving a team of knowledgable professionals who understand how Google and other search engines analyze and rank websites in their search results.
Baltimore Web design and Web Development services are only some of what we offer, and our combined knowledge of search engine optimization (SEO), graphic design, marketing, branding, and more lets us tailor your website to the specific parameters Google is looking for, in addition to your customers.
Curious about what else we offer? Check out our full range of services.