Meet the Bimeo Digital Solutions Team
A Digital Marketing Agency Based in Maryland
Maryland seo professionals
A Team of Digital Marketing Experts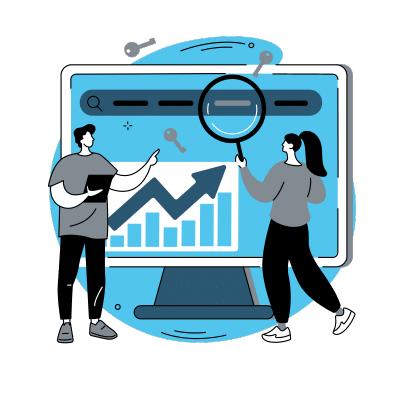 Passion Drives Experience, Which Creates Results
We're not just tech experts at Bimeo Digital Solutions — we're passionate designers, writers, and marketers focused on solving the puzzle of the digital landscape.
We invest ourselves fully with every client because we enjoy what we do — driving results, creating a breathtaking digital landscape, optimizing budgets for leads, and out-ranking competitors for successful organic searches.
For everyone on the Bimeo team, we love what we do. It's what allows us to create long-lasting partnerships with clients. Based in Maryland, we want to see every business owner succeed, wherever you are. 
We've achieved our dream, let us help you reach yours. 
Our Digital Marketing Services in Maryland
View All of Our Maryland Digital Marketing Services
Search Engine Optimization
Search Engine Optimization will rocket your company to the top of Google search results. Become the first answer to any user's search and get booked for your top services and products that meet their solution.
Boring layouts no more, make a great first impression with professional web design. With a top-functioning user interface, you are more likely to get higher shares and visits while reducing your bounce rate.
Print ads aren't the only way to be seen, get found on Google Maps search with our professional Local SEO services. Become a household name in your city with the best content and linking services.
Get found anywhere, anytime. Organic SEO isn't limited by area code and you'll become a top-ranking company for keywords in your industry. Increase sales, improve branding, and have better client retention.
Don't wait for SEO to kick in – get a headstart with PPC advertising on all the top traffic channels: Google, Maps, and Social Media. Outrank competitors by getting the best CPC rate available and watch calls rise.
Tired of watching other competitors trend while you barely break in new followers? Social Media Management from digital professionals includes top-level consult, branding, post creation, video tips, and more.
It's not what you say, it's how you say it. Is your branding falling behind due to bad graphics or outdated colors? Get the most impactful, minimalistic design available and stand apart from the crowd with ease.
Design, code, and test your latest software development with our trusted tech team at Bimeo Digital. We will debug, troubleshoot, and launch everything from new mobile apps to the latest web design build.
Don't discount the inbox! Build a thriving newsletter with optimal results delivering killer email-open ratios. We'll help cultivate, design, and write your emails so that more users are flocking to your website.
Join the latest companies using mobile apps for customers and employees to build a following. With better deals and a user-optimized design, you'll retain repeat customers at an alarming rate that grows business.
Why Bimeo Digital Is a Top Maryland Internet Marketing Services Company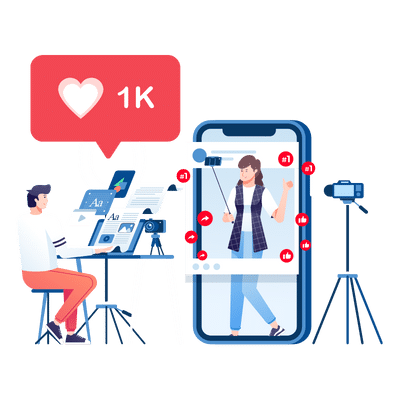 What makes a top Maryland internet marketing company?
Passion. Dedication. Education. Growth.
Bimeo Digital Marketing started out as Be More Innovations and has since rebranded and grown over the years. We've risen to be a top internet marketing company in Maryland due to our reputation, dedication to a small group of clients, and continued embrace of new trends and internet updates.
We take on clients whose industries we know, understand, and have experience with. Our desire is to minimize our industry education and up our client growth. By selecting our clients to be specifically in line with what we know, we can expand our clients' service area for less cost and improve customer growth.
About Bimeo Digital Marketers in Maryland, MD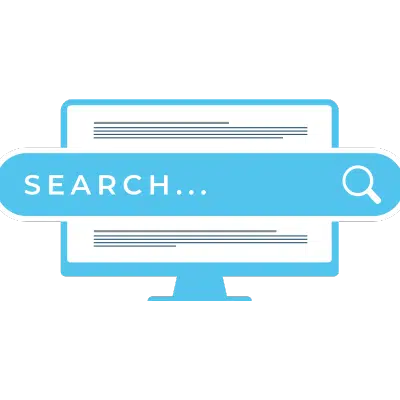 Bimeo Digital Marketing started out as Be More Innovations. Cody Dillion had a knack for mobile app development, web design, and SEO management. After taking on a few clients, business thrived, with customers gaining more and more clients and click-throughs, taking off and expanding their own companies.
Dillon continued to expand and rebrand Be More Innovations into Bimeo Digital. As Bimeo Digital, Dillon leads a thriving team of writers, SEO experts, brand geniuses, and social media managers who are at the forefront of trends.
What Does Bimeo Digital Do to Stand Apart?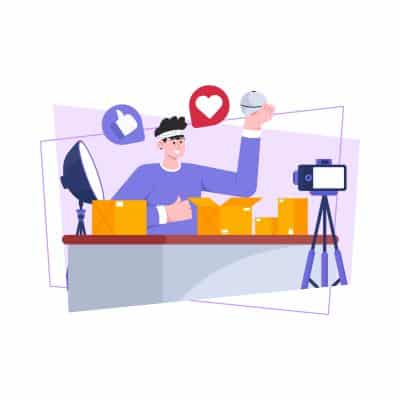 Regular attendance of webinars and online classes following the latest digital marketing trends
Continued educated on social media and SEO practices
Investment in the latest content creation and SEO software for research, data monitoring, and development
Team meetings to brainstorm and enhance current client standing
Collaborations with local businesses to expand clients' networks and reach
Consistent testing of SEO content, contact forms, and landing pages
Rank tracking on Google and Google Maps to pivot as soon as changes are required
+More!
Benefits of Partnering with a
Local Maryland Digital Company
Local networks and connections
Knowledge of the area for local SEO
Available for local EST meetings, calls, and milestone sessions
Ease of expanding into local states, neighborhoods, and counties
Familiar with the urban area and trends and lingo
Ready to connect you with local influencers and businesses to expand
Getting Started with Bimeo Digital