Social media plays a pivotal role in any company's digital marketing plan. A successful incorporation of social media creates more opportunities for audience growth, branding, and click-through rates for e-shops and business directions.
Branded hashtags have emerged as a powerful component of social media marketing. These unique, custom hashtags have been shown to effectively boost online visibility, encourage engagement from customers, help create a distinct branded identity, and increase user-generated content.
By crafting your own promotional hashtag for your business, you can foster a strong online community that improves referrals and brand recognition. In our quick guide, dive into why branded hashtags are beneficial to small businesses, how to create a unique branded hashtag, and what to do once you've started your new hashtag campaign.
Why Branded Hashtags Boost Business in Social Media Marketing
Branded hashtags have become a valuable asset in social media marketing. These custom hashtags serve as a powerful tool that can elevate your company's online marketing efforts, empowering small businesses to increase their online visibility, engage with their audience, and establish a distinct online identity.
By harnessing the power of custom hashtags, you can better navigate the dynamic landscape of social media and leverage its potential to foster growth and success in the digital age. 
Brand Visibility
Make it easier for users to find and engage with your brand. Clicking on your branded hashtag, on any platform, will pull up a trail of related content and user-generated posts.
Foster Community
Build a sense of community and loyalty among your customers. By encouraging users to use the hashtag, you're creating a space where customers can interact, share their experiences, and form a deeper connection.
User-Generated Content
Create a space where customers can share their own experiences, photos, and testimonials. This space provides authentic social proof but also lightens your content creation load as you can re-post, re-share, and grow with minimal effort.
Promotional Campaigns
Use branded hashtags to promote specific campaigns or product launches. You can centralize your content and make it easier for users to track and participate in the campaign, driving engagement.
Tracking and Analytics
Get a straightforward way to measure the impact of your social media campaigns. You can track your social media marketing efforts by analyzing the usage of the custom hashtag, monitoring engagement metrics, and adjusting strategies to compete with trends.
Competitive Edge
Creating a unique branded hashtag sets your business apart from competitors. It establishes a distinct online identity that can be easily recognized and associated with your products and services.
Cross-Platform Consistency
Branded hashtags can be used consistently across multiple social media platforms, reinforcing brand messaging and creating a cohesive online presence no matter where users find you.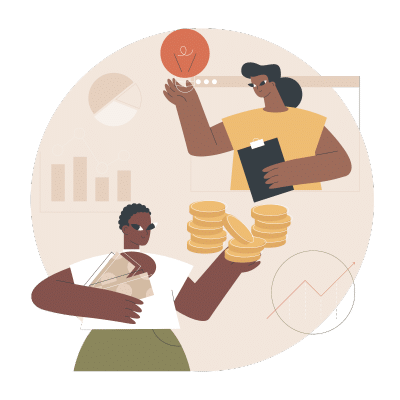 How To Create a Hashtag for Your Business
Creating a branded hashtag for your business requires thoughtful consideration and planning. When done effectively, it can become a powerful tool to connect with your audience, promote your brand, and drive engagement across various social media platforms.
So what goes into your branded hashtag? We break down what to think of, how to test hashtags, and how to do proper market research to ensure you are competitive and unique without being too niche or specific. Even though hashtags may seem small and easy to trial and error, you want to be consistent and confident from the get-go. 
Step 1: Define Your Goals
Identify the specific objectives you want to achieve with your branded hashtag. Are you looking to increase brand awareness, promote a product or campaign, encourage user-generated content, or build a community around your brand?
Step 2: Know Your Brand
Your branded hashtag should be a reflection of your brand's identity, values, and message. Consider incorporating your brand name, slogan, or a keyword that encapsulates what your business represents.
Step 3: Keep It Simple and Memorable
A successful branded hashtag is one that is easy to remember and type. Avoid using overly complex or long hashtags that might deter users.
Step 4: Make It Relevant
Ensure that your hashtag is relevant to your target audience and the content you want to promote. It should resonate with your customers and align with your services, products, or branding.
Step 5: Research Existing Hashtags
Before finalizing your branded hashtag, research existing hashtags to ensure that it's unique and not already widely used for unrelated purposes. Type it into the platforms you want to use and see what comes up – also check for similar hashtags, shortened hashtags of your version, or typos to see what comes up if your hashtag is mistyped.
Step 6: Test for Ambiguity
Double-check your hashtag for any potential double meanings or ambiguity that could lead to unintended associations or misinterpretations. Even if you use capitalization to set your words clearly apart, not every user will, so be sure to look for all meanings, phrases, and words your hashtag could contain.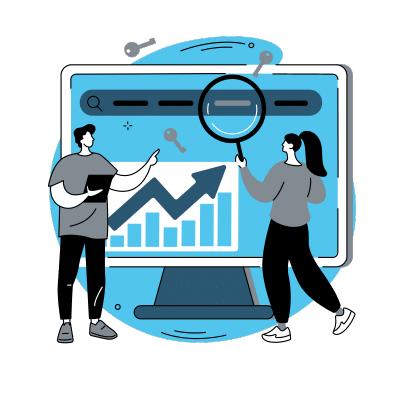 Getting Started with Your New Hashtag
Promote
Engage
Track
Adapt and Evolve
Once you've created your branded hashtag, it's crucial to promote it across your social media channels, website, marketing materials, and even in-store if applicable. You want to encourage your customers and followers to use the hashtag in their posts, online, and wherever they engage with other users.
To begin, simply start posting! In your captions, ask people to tag your company with your hashtag. Include it on business cards, in-store flyers, promo materials, and even on your receipt or wherever you ask for reviews. The more it's seen, the more likely it'll be used.
To keep the hashtag going and get the most out of it, remember to engage with user-generated content. Monitor the usage of your branded hashtag every day, or ask your digital marketing team to do so, and actively engage with user-generated content. Like, comment, or share posts that use your hashtag to foster a sense of community and appreciation among your audience. Plus, it'll show your company from a different POV that users will appreciate.
Use analytics tools provided by social media platforms to track the performance of your branded hashtag. Measure metrics like the number of posts, reach, engagement, and conversions to assess its effectiveness and watch as it gains or loses traction with different promotions. As your business and marketing strategies evolve, don't be afraid to adapt or update your branded hashtag to stay current and aligned with your objectives.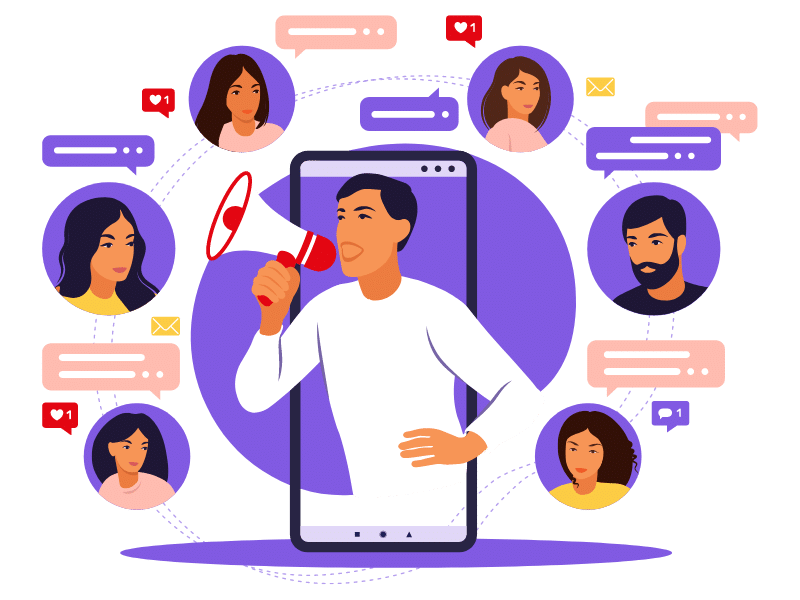 Discover Limitless Growth Through Social Media Marketing
Social media marketing is gaining power every day through social media platforms. Combined with your website, mobile apps, and SEO, social media can help you overtake markets and reach a wide community of users.
Get more reviews, more feedback, better engagement, and foster community with your own branded hashtag. It's easy to begin, simple to use, and has so many possibilities.
If you're looking for feedback on your social media, or you are interested on getting started with new marketing strategies, contact our digital marketing company to do a free audit on how you're currently performing.