If digital marketing isn't a part of your business priorities, it should be. At a time when more and more people are referring to Google searches for answers, it's important to make sure your business has a prominent online presence and is easy to find. Whether you're just now exploring digital marketing benefits, or if you've been putting it off for a while, it's time to make some space in the schedule to get started.
We've put together a quick video that explores 4 easy digital marketing changes you can make to your website, social profiles, and more today to attract new customers and retain the attention of your previous clients. Give it a watch or check out our breakdown below that explores what you can do, why you can do it, how to optimize your approach, and how this all cumulates into more benefits for your company. Once you get started, you'll never want to stop!
In a rush? Review our infographic of digital marketing tips to get the highlights. 
Step 1: Optimize Your Web Design (And Always Double Check It)
This may be the first thing you hear each time you seek digital marketing advice, and you may think your web design is fine and already good to go. Worse, you may know your website needs some updates, but you fear you don't know enough about layout editing and you're worried you'll mess something up. There are a lot of easy solutions to assist you no matter what you're worried about, even if you're doing DIY. Think of your website as your online storefront — it's a little nerve-racking to add some updates, but they go a long way to impressing your customers and getting them to checkout.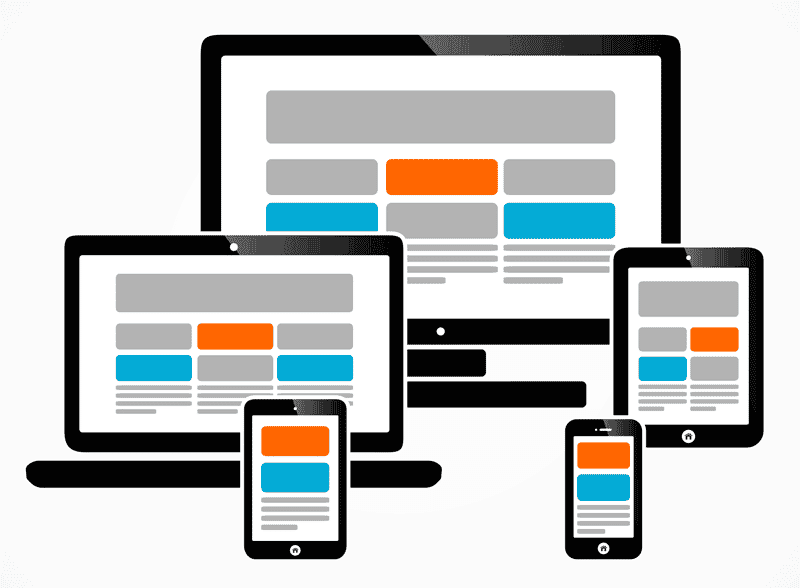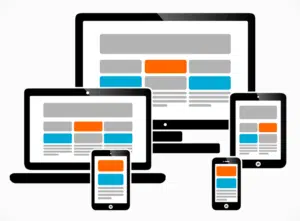 New Clients and Past Customers
75% of business credibility influence comes from your web design — if your web design is lacking, the majority of your visitors may assume you are not a credible and trustworthy business. Make sure it's easy to navigate, find contact info, and make purchases.
50% of Google searches and web browsing are done on a mobile device. Have you ever pulled your own website up on a tablet or cell phone? Try it out. If it seems cumbersome to navigate or preview, you can bet people are clicking away — hurting both your reputation with Google (who thinks your website isn't trustworthy) and potential clients you could have been in contact with.
How to Make Your Web Design Work for You
New Clients and Past Customers
Even if you're not a web designer, there are tools, walkthroughs, and assistance online to help you edit your website. Companies like Wix, Weebly, and Squarespace offer easy-to-navigate layouts that are marked as "mobile friendly" so you can trust the website to adjust automatically for your visitors on mobile devices. Hosts like WordPress also offer easy themes that scale to mobile without any extra work. Look for these in the "description" of each theme.
Make Your Content Clear and Skimmable
Although you take pride in your work and you want users to really be invested in your website, the truth is that people are in a hurry and want information fast. Bold your most important content, and make lists that are easily skimmable for the most relevant services. Use "header" tags to help separate each section.
Have a Call-to-Action Upfront and Easy to Find
A call-to-action is any button, link, or form that encourages a user to click onto something new on your website or get in touch with you about a purchase or inquiry. It's important to make these easy to find, because users can become discouraged quickly. Use a brightly colored button after your intro on your homepage, and clearly mark links to your location, contact page, and other service descriptions.
Step 2: Search Engine Optimization and Keyword Usage (It's Simpler for You to Start than You Think)
Search Engine Optimization (SEO) is the act of making the content on your website search-engine friendly, aka Google-friendly. The more SEO-friendly your website is, the more likely you are to show up higher in Google search results that relate to your company. Although a professional local SEO company can handle the specifics of this in great detail, there are a few things you can do yourself at home to get started.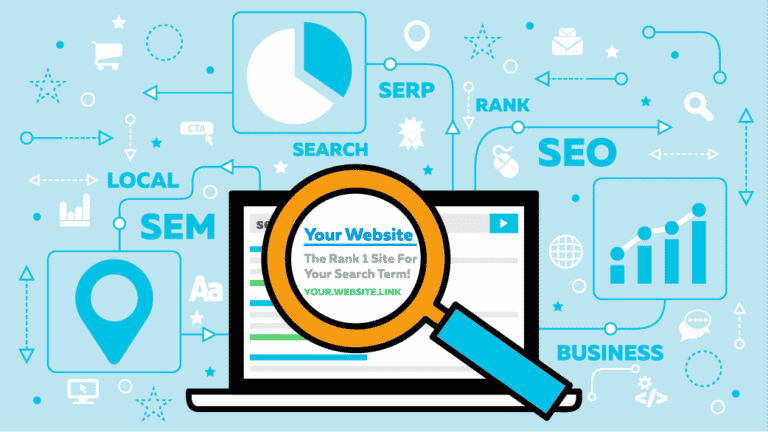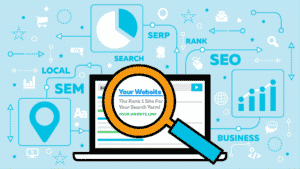 Google pulls information off of your website to understand what services or products you offer, and where you offer them. If your content is lacking or poorly designed, Google won't understand what you do and therefore you won't appear in search results related to your industry.
When utilized correctly, SEO focused websites display information easily and quickly to visitors. The goal is to mark your most sought-out products and services in bold so they are easily displayed.
How to Get Started with SEO
Use Keywords or Search Phrases in Your Content
Ever wondered how people find your website? More likely than not, from a search engine, like Google. So how do you improve your Google ranking? Consider what services you offer, what products you sell, and where your main demographic location is (for instance, are you a local business or do you provide for people across a large span like an entire coast or the country?). Type those services into Google and check the "related searches" or "suggested searches." Those are key phrases you want to include in your content, because Google will match those to the searches happening and mark you as a relevant solution.
Location, Location, Location
Include your primary location(s) next to your business industry where-ever it sounds natural. "Contractor in Maryland" or "Photographer for VA, DC, and MD!" Including your location is helpful for both Google and visitors, who may stumble on your website and not automatically know where you are or what areas you service.
Keep it Natural, and Minimal
The quickest way to wreck your user experience is to overload your content with search phrases, hoping to impress Google. Improving your search ranking can be useless, however, if the content is too difficult for users to get through. Make sure your content flows easily and isn't overloaded with location mentions and awkward Google phrases.
Step 3: Spruce Up Your Social Media Profiles (They're More Valuable Than You Know)
No matter who your primary demographic is, they utilize one form of social media or another. Whether it's Facebook, Instagram, LinkedIn, Twitter, Pinterest, or another popular social app, by not utilizing the right platforms you are limiting your reach and missing out on untapped community engagements. As generations adapt to online communication and community, your genuine connection online influences their spending in major ways.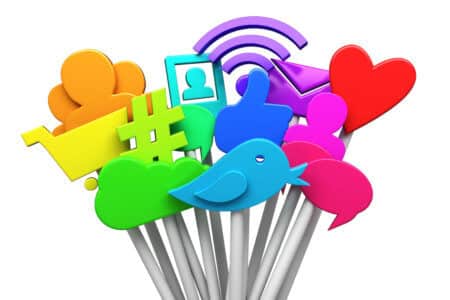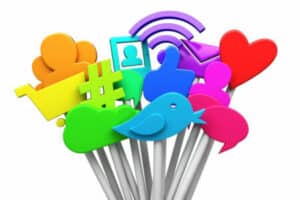 Users want to feel connected to a brand, and social media is how they get to know a brand, like they would a friend. More so than you may think, users pay attention to a company's ethics, business practice, and more. Today more than ever before, users want to invest in a company that has a strong message and tone that aligns with their beliefs. Social media is how you help display those brand traits.
Almost every platform of social media allows an avenue for advertising. Videos, carousels, single images, and more all help businesses showcase their stuff and connect with users. By optimizing a profile on the apps your customers frequent, you can pull them into your sales funnel with relevant ads, from new sales announcements to linking directly to your store products off of an image.
At the end of the day, people are all over social media, chatting with friends and family and browsing their feed. By placing an ad or a post into social media even once a week, you are popping into user's minds, making sure they think of you next time they're considering a new purchase.
How to Utilize Social Media in Digital Marketing
Research your primary demographic and learn what social apps they use the most. Don't waste time making and managing a profile on every social platform if your demographics don't spend their time there.
Consistency and reliability is key. It sends the wrong message to your followers if you post infrequently, drop off for a few months, and then come back. Even if you can only commit to once a week, do it. Content creation and realistic planning is vital here. Schedule your posts at least once a month in advance, so you're always on top of things. You can always adjust your posts to fit timely events, but this way you know you're covered. Then, you only need to log in to manage messages and engage positively with commenters!
Focus on Community Connection Over Promotions
You don't want to be constantly advertising in your profile. Your goal should be connecting with followers and users, and getting them engaged before focusing on the sales funnel. Humanize your brand with fun photos, stories, and candids. Be a real person first and focus on advertising intermittently.
Step 4: What You're Missing From Email Marketing
Never forget to invest in email marketing! A top notch website, SEO focused content, and engaging social media profiles still do not make up for the simplicity and effectiveness of email marketing. If you're already using email marketing strategies, we have a few tips to help you improve. And if you've never started before, our tips will get you off the ground.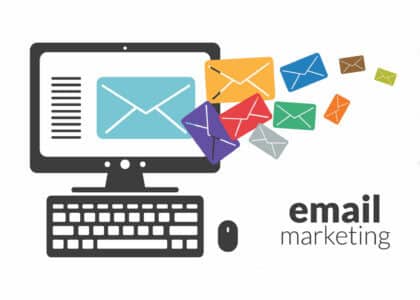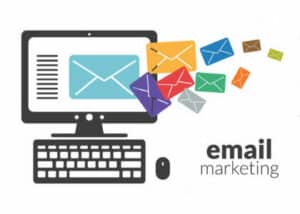 $40 Results from $1 Spent
With effective email marketing approaches, $40 can be made for every $1 spent. This can be contributed to over 2.5 billion people utilizing emails in their daily life.
Half of consumers note that they like to receive weekly emails containing promotions from the brands and companies that they like.
42% of customers opt in to email newsletters to receive sales and discounts.
80% of small businesses rely on email marketing to stay in touch and expand their customer base.
Tips and Tricks on How-To Optimize Email Marketing
Focus on Personalization and a Catchy Subject Line
You can't rely on every email you send being opened, so make sure the subject line is intriguing right off the bat. Use a variety of teasing phrases or just direct announcements, so consumers get a mix of encouragement and information right off the bat. Take advantage of your email marketing software to make the greeting include your customer's name — it will make it more relatable and humanize the brand.
Use Media and Call to Actions
Don't just send your subscribers one long email with only words and no eye-catching media. It's important to use photos and call to action buttons to get them involved with your company. Whether you direct them to a blog, your social profiles, or a new product for sale, it's important to keep them moving to view your offers to keep the engagement high.
Just like with social media, consistency is key. Don't overwhelm your subscribers with a lot of emails, but don't be too infrequent that when your company name does finally pop up, they forget who you are. Once a week is a good average to begin with, but don't be afraid to go to twice a week if you have the resources, or only once a month to stay fresh.
Once you've mastered these four digital marketing tips, there are always ways to improve your approach. Here are some bonus content items to help you supplement your content curation while still staying engaged with your clients across all platforms.
Digital marketing can be simple and straight forward, and has outstanding benefits for your company. Just remember:
Simple
Consistent
Engaging
Authentic and Genuine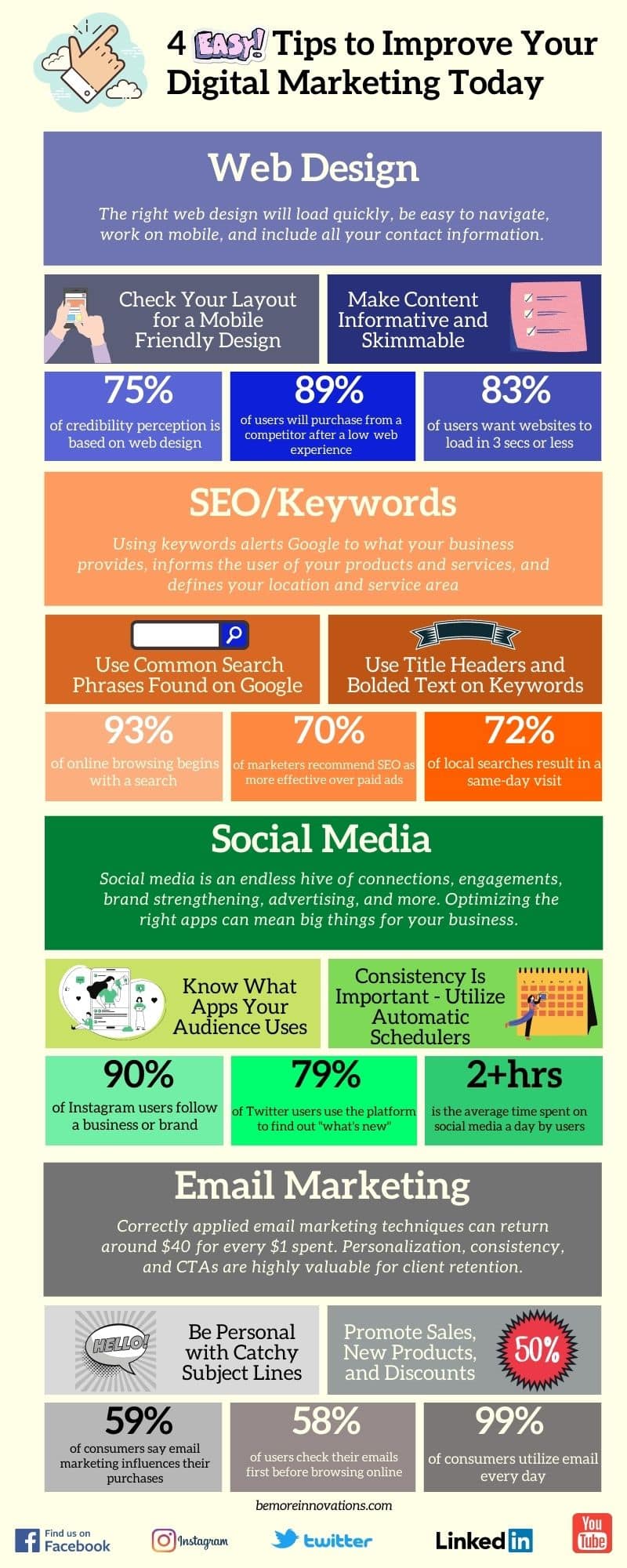 Want updates when we release new content? Subscribe to our email list and we will let you know what other resources we have for your business.